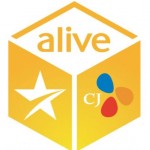 Mumbai: STAR CJ Network India Pvt. Ltd. ("STAR CJ") appoints Digital Strings, a Mumbai based start-up, to manage their online marketing activities. The account will be handled by a team of young and aspiring digital professionals. All online marketing activities of STAR CJ across various social media platforms will be handled by the start-up agency.
Digital Strings will be responsible for managing the online reputation of STAR CJ. The mandate will also include managing STAR CJ's social media presence, driving online visitors through search engine marketing and managing online advertising for creating a strong presence of the brand digitally.
Confirming the appointment, Kenny Shin, Chief Executive Officer of STAR CJ, said, "After a rigorous evaluation of various agencies, our team at STAR CJ made a decision of appointing these young bunch of professionals to manage our online marketing activities."
Adding to this, Kenny Shin said, "We have been quite successful in the business of home-shopping on our channel STAR CJ alive. But looking at the change in the consumer behavior in India due to the penetration of online shopping, we intend to strengthen our presence online and reach out to a wider consumer base. We believe that Digital Strings would stand up to our expectations and help us create a niche in the online shopping business."
The estimated online media spend for STAR CJ is 5.5 Crore for the year 2014. STAR CJ intends to expand its online business drastically by the end of this year and take a strong position in the e-commerce space through the online sale of premium category products such as mobile phones, kitchen appliances, electronics and household goods.
Rohit Kerkar, Managing Director, Digital Strings, added, "It is a big win for us as a start up. I am grateful to the team of STAR CJ for seeing us capable enough to manage their online reputation as against various well established agencies currently present in the country. We are privileged to be associated with STAR CJ.  Our team at Digital Strings will strive hard to manage and build STAR CJ's online image."
Tags: digital marketing agency Digital Strings online advertising search engine marketing social media platforms STAR CJ Network