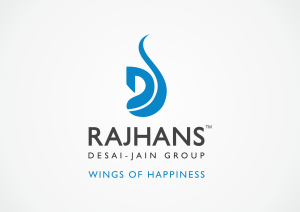 Mumbai: Surat's leading business house, the Rajhans (Desai-Jain) Group, has chosen ITSA as its communications partner. The mandate includes total brand, communication and touchpoint management for real estate, hospitality and entertainment businesses and the corporate brand. ITSA, along with its digital partner Dark Matter Asia will manage all current and upcoming projects of the Rajhans Group across businesses and geographies.
The mandate also included comprehensive management of all consumer interactions for the Rajhans corporate brand including social media and internal communication.
The dynamic corporate house is managed by first generation of young and high energy entrepreneurs and its success story started in the year 1990 with its very first project in the Edible Oil refinery. The dynamic business house has achieved an impressive Year on Year growth ever since and today its business empire spans the globe encompassing many verticals: Hospitality, Real Estate, Confectionery, Entertainment and Textiles.
Anirban Mozumdar, Co-founder and Chief Strategy Officer, ITSA says, "The most exciting part of the opportunity in front of us is to take the strengths and unique differentiators of the Rajhans Group to a wider audience consistently and achieving higher standards in design and creativity at every touchpoint."
Jayesh Desai, the young and dynamic Group Chairman is quite excited about the new partnership. As he says, "Today we are poised to spread our wings into many challenging businesses and ventures. With ITSA Brand Innovations coming on board as our communications partner, I am very confident that we emerge as the 'evangelists of happiness'. Our new identity, in form of the legendary Rajhans - the graceful swan, is a manifestation of this spirit. We call it the wings of happiness."
Tags: brand Communication communications entertainment businesses ITSA touchpoint management