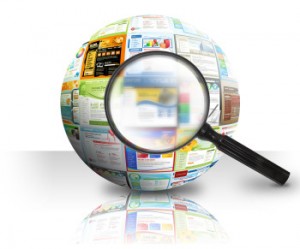 There's not much better use of mobile devices while travelling than searching for information on things to do. According to a Q4 2012 study from Google and Nielsen, US smartphone users averaged 2.20 actions after conducting a mobile travel search, trailing only the beauty and automotive industries among all categories included in the report.
The number of travellers who have smartphones and tablets has grown exponentially in the past two years, according to MMGY Global, a travel marketing agency, and Harrison Group. Among US leisure travellers with a household income of at least $50,000 who took a trip at least 75 miles from home in 2012, 62% used smartphones this year, and 43% used tablets.
Furthermore, comScore noted that nearly two-thirds of local business searches in December 2012 for hotel and travel information were non specific, suggesting that people looking for travel information on the local level are seeking suggestions, rather than particular information about something they're planning to do.
Having that information available via mobile search is imperative, and research from Compete, Inc. found that travelers are apt to look to trusted apps when it comes to making in-destination decisions. According to a January 2013 survey, 43% of US smartphone users had travel apps, and 30% had two or more such apps.
Despite the opportunity that hotels and other travel marketers have to connect with travelers via their smartphones, a survey of US hotel executives overseeing worldwide properties showed that services other than making purchases—such as location-centric information and on-property amenities—were far less common. While nearly three-fourths of these apps provided reservations capabilities, most other mobile features were in use by less than half of properties.
As smart phones become ubiquitous among travellers, destination marketing organizations (DMOs) and small- to medium-sized businesses (SMBs) can leverage opportunities to attract and retain customers by offering mobile features that guide travellers through their destination, not just to their destination.
Corporate subscribers have access to all eMarketer analyst reports, articles, data and more. Join the thousands of marketers who already benefit from eMarketer's approach. Learn more.
Source: eMarketer
image:www.brafton.com
Tags: beauty and automotive industries Google mobile travel search Nielsen smartphones tablets US smartphone users