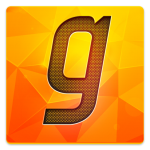 Gaana.com, India's largest online music broadcasting service with over 7.5 million unique visitors a month, is launching Gaana Developers' Platform for budding entrepreneurs to develop innovative music apps.
The apps will provide the consumers a more enriching music experience apart from generating revenue for the developers. Interested developers can visit developer.gaana.com for more information.
Gaana.com, a product of Times Internet (TIL), country's largest digital network, will ensure that the developers need not worry about complex content licensing agreements or acquiring new users, as all of this will be handled by Gaana.
Via APIs, Gaana will offer developers access to its 3 million+ song catalog and its users. Developers who join the program will be highlighted on Gaana, giving direct exposure of its userbase to newly built applications. Gaana expects programmers to build innovative music apps that uses the platform's catalog and technology, and believes that the platform will become the hub for innovation in online music apps, creating new ways for users to consume and discover their music experience.
Speaking about this, Pawan Agarwal, Head of Gaana, said, "Gaana is a dream platform for music lovers and we hope that app developers will also benefit immensely from the association with our brand."
As a platform, along with access to APIs, Gaana will help promote new applications via custom campaigns and featured position on Gaana. The platform will also help these apps to be promoted on Social Media as well as the TIL network. These apps will be well integrated into the mobile apps of Gaana.
Gaana has been privately developing the ecosystem with a few existing apps. Singalong, developed by Karaoke Garage, is a karaoke app, which has seen immense success on Gaana platform, and has helped Karaoke Garage reach more than 5 lakh visitors and more than 7.5 lakh song plays across multiple languages like Hindi, English, Kannada, Tamil, Bengali and Telugu.
Interested developers can submit the app concept at developer.gaana.com or send an email at developer@gaana.com.
Tags: complex content developer API digital network Gaana.com music apps online music broadcasting service Times Internet unique visitors