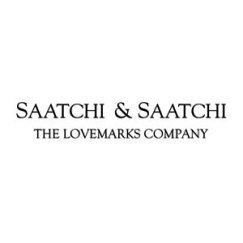 The National Art School is today announcing a partnership with advertising company Saatchi & Saatchi Australia to support the achievements of over 100 students completing their Bachelor of Fine Art in 2013.
The Saatchi & Saatchi, National Art School Graduate Exhibition will showcase the artworks of over 100 emerging artists produced in their graduating year. The show supported by Saatchi & Saatchi will attract thousands of visitors to see over 1,000 works of arts created by a new generation of artists.
The National Art School has educated more artists than any other institution in Australia. The 2013 graduates will join the list of the National Art School alumni that reads like a veritable who's who of Australian artists and includes luminaries such as Sydney Ball, Charles Blackman OBE, John Coburn AM, Sophie Cape, Elisabeth Cummings OAM, Sir William Dobell OBE, Ken Done AM, Max Dupain OBE, Bert Flugelman AM, James Gleeson AM AO, Fiona Hall, Norman Hetherington OAM, Robert Klippel AO, Colin Lanceley AO, Guy Maestri, Reg Mombassa, Susan Norrie OAM, Margaret Olley AC AO, John Olsen AO OBE, John Passmore, Leslie Rice, Martin Sharp, Wendy Sharpe, Jeffrey Smart AO, Tim Storrier AM, Ken Unsworth AM and Guy Warren OAM amongst many more.
"We are thrilled to have gained the sponsorship of Saatchi & Saatchi in support of the National Art School and especially our graduates. This exceptional sponsorship demonstrates their understanding of the importance of fostering creative talent and giving new and emerging artists extended opportunities to be seen by a broader audience. Having the support of such a renowned and successful agency as Saatchi & Saatchi to champion emerging artistic talent and support the marketing efforts of the National Art School is incredibly important to us. We are extremely delighted to be working with Saatchi & Saatchi and look forward to our new and exciting partnership." Professor Anita Taylor, Director, National Art School.
Saatchi & Saatchi CEO, Michael Rebelo commented: "Emerging creativity in our country needs the support of companies like ourselves, so we're excited and committed to helping the National Art School and its talented students fulfil their inherent creative ambition."
The National Art School 2013 partnership with Saatchi & Saatchi will support the School and its mission to ensure that students continue to have access to world leading educators and practitioners, helping them reach their full potential.
The Saatchi & Saatchi National Art School Graduate Exhibition will be open to the public from Thursday 28 November through to Saturday 8 December 2021 in the NAS Gallery and the studios of the National Art School at the historic Darlinghurst campus.
Tags: Saatchi & Saatchi Australia