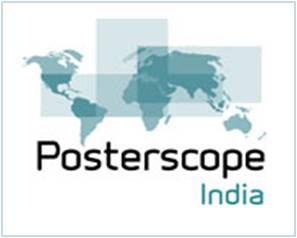 Posterscope, the globally leading out-of-home (OOH) communications group,launches its new tool Prism Creativeacross Asia Pacific this month.
The tool, which helps clients gauge how their creative will look on OOH media, will reduce the amount of errors helping clients to visualise their campaign better.
This tool, now available to Posterscope clients across the region, will visually show if an advert isn't suitable for OOH media – with too much text, unsuitable colours or layout errors, and campaigns can be changed before they run.  Prism Creative has the facility to switch from day to night visuals, play digital videos and do a distance check of creative.
Commenting on the launch, Haresh Nayak Regional Director Posterscope Asia Pacific said, "We have taken feedback and come up with a tool to bring creative optimization to clients.Simple, useful tools such as these are instrumental in growing our clients businesses as we grow our ownand differentiatingourselves in market place so we have a stronger offering."
Tags: OOH out-of-home Posterscope Prism Creative tool