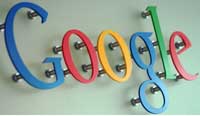 UK will account for around 5% of Facebook's worldwide revenues this year, eMarketer estimates, compared with just 3% of its global user base. The UK is a fairly mature market for Facebook, depressing ad revenue growth potential somewhat compared with other emerging markets.
Still, eMarketer expects to see double-digit growth from Facebook in the UK. Like in the US, the company will continue to benefit from strong mobile usage and its use of so-called native ad formats that are seamlessly integrated into the newsfeed—something that enables Facebook to deliver mobile display ad impressions at much higher volume than many traditional ad publishers—which has ultimately helped them capture market share very quickly compared to competitors.
eMarketer's previous UK digital ad spending forecast, made in November 2012, was slightly more conservative in terms of absolute numbers, though our growth forecast remains unchanged. End-of-year results for 2012 showed the overall UK digital ad market was slightly larger than expected.
Most research firms agree that UK digital ad spending was in the range of $8.3 billion to $8.7 billion in 2012, with eMarketer's estimate on the high end of the spectrum. eMarketer's forecast is the most recent among the comparative estimates and benefits from full-year 2012 reported results. eMarketer also has the most aggressive growth forecast among research firms over the next two years, counting on mobile to stimulate growth in the near term.
Google holds a huge lead over rival Facebook in the UK online advertising market, with the company expected to account for 44.2% of all digital ad revenues in the UK this year, up from 41.6% in 2012, according to new estimates from eMarketer.
Facebook, by comparison, will account for less than 5% of UK digital ad revenues this year, eMarketer estimates, though that will represent an increase from its 4.1% share in 2012. eMarketer estimates that overall, digital ad spending in the UK will increase 10% this year, to £6 billion ($9.52 billion), after a 14% rise in 2012.
The figures are part of eMarketer's first ever forecast for UK online ad revenues at the two companies.
eMarketer is relatively distinct in its methodology for overall UK online ad revenues and market share. The company forms its forecast through an analysis of elements related to ad spending collected from many sources—including reported revenues from major digital ad-selling companies; estimates from other research firms, investment banks, media buyers, and other forecasters; figures from surveys, analytics firms, industry associations and company reports on consumer internet usage trends; and interviews with executives at ad agencies, media buyers, brands, digital ad publishers and other industry executives.
In this case, eMarketer analyzed more than a hundred data sets from dozens of companies—whose estimates are each tracked and evaluated by eMarketer based on their respective methodologies, definitions and historical accuracy—before building its statistical models.
eMarketer expects Google to earn £2.65 billion ($4.21 billion) in net UK ad revenues this year, after factoring out traffic acquisition costs (TAC) paid to partner sites, up 17% from £2.27 billion ($3.60 billion) last year. Facebook, by comparison, raked in £223 million ($354 million) last year in net UK digital ad revenues, and will increase ad revenues by a further 25% in 2013 to £279 million ($442.9 million), eMarketer estimates.
Google's UK digital ad revenues are dominated by search, and those revenues are still growing in the double digits, particularly as rising mobile internet use boosts Google's search growth potential. Google accounted for a 62.5% share of the overall £3.23 billion ($5.13 billion) UK search ad market last year, eMarketer estimates.
The UK's £1.27 billion ($20.2 billion) digital display ad market is far more competitive between the two companies, and growing at a much faster rate, though from a significantly smaller base.
Facebook accounted for 17.5% of net UK digital display ad revenues last year, compared with Google, which accounted for a 19.6% share.
The UK display ad market is expected to grow 17.6% to £1.5 billion in 2013, as both companies see strong growth in mobile advertising and as Google continues to see increases in video ad dollars flowing to YouTube.
Source: eMarketer
Tags: depressing ad revenue growth double-digit growth from Facebook in the UK Facebook to deliver mobile display ad impressions Facebook's worldwide revenues native ad formats UK is a fairly mature market for Facebook