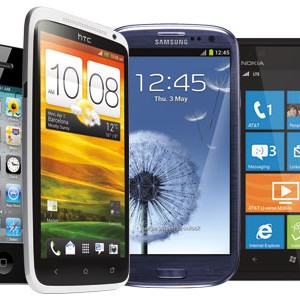 Nearly 2.5 billion of the world's 4.3 billion mobile phone users this year will be in Asia-Pacific—a share that's expected to increase over time—according to eMarketer's latest Global Media Intelligence Report produced in collaboration with Starcom MediaViast Group, which explores a region where internet access is often mobile-first, and considers how marketers can reach the largest chunk of the world's population.
eMarketer estimates that 2.43 billion people in Asia-Pacific will use a mobile phone at least monthly this year. That translates to 56.3% of the world's mobile phone users, according to estimates included in the report. More than 1 billion of these mobile users will be in China alone, and about half that number will reside in India. By 2017, eMarketer estimates, Asia-Pacific will have nearly 3 billion mobile phone users out of a total 5.10 billion across the globe.
Perhaps the most astounding figure demonstrating Asia-Pacific's trajectory is its smartphone user growth. In 2009, Asia-Pacific had just 86.2 million smartphone users. This year, Asia-Pacific will have 738.2 million total smartphone users—more than four times as many smartphone users as the next largest region by that measure, Western Europe, which will have 161.1 million by the end of the year, and North America, which will have 152.2 million.
Advertisers are lining up to reach these users, many of whom are part of a rising middle class across several emerging markets in the region. eMarketer estimates spending on mobile internet ads, including display and search but excluding messaging-based formats, will reach $4.14 billion across the region this year, up from $2.69 billion in 2012.
That will represent 26.2% of all mobile internet ad spending in the world, making Asia-Pacific second only to North America by this metric. The region is expected to lose share in the coming years, however, as mobile internet ad spending in Western Europe grows more quickly.
Overall, Asia-Pacific will account for 27.7% of total media ad spending and 28.7% of digital ad spending in the world, ranking it second for both types of ad expenditure.
[stextbox id="alert"]
Key figures on Asia-Pacific media usage and spending from the report include:
Population: 3.94 billion in Asia-Pacific this year, up from 3.75 billion in 2008.
Internet Users: 1.21 billion this year, up from just 583 million in 2008.
Mobile phone users: 2.4 billion this year, up from 1.56 billion in 2009.
Smartphone Users: 738.2 million this year, up from 86.2 million in 2009.
Social Network Users: 777 million this year, up from 195 million in 2008.
Total ad spending: $143.23 billion in 2013, up from $120 billion in 2008.
Digital ad spending: $33.76 billion in 2013, up from $13 billion in 2008.
Mobile ad spending: $4.14 billion this year, up from $745 million in 2008.
[/stextbox]
The Global Media Intelligence report is eMarketer's largest and most comprehensive snapshot of the state of media usage and spending globally. The report contains more than 700 charts collected from more than 150 global research sources, which SMG helped identify and gather for local and core global markets, in addition to benchmarks, analysis and context provided by eMarketer.
Source:eMarketer
Tags: Asia-Pacific's trajectory Global Media Intelligence Report internet access Mobile phone users n Asia-Pacific Smartphone users Starcom MediaViast Group