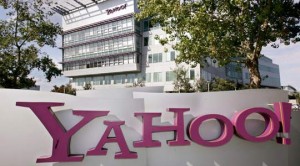 La Vista : Yahoo!  has announced  that they are expanding their team in La Vista, Nebraska, creating approximately 100 new jobs across customer care, integration, and logistics.
"Yahoo! is focused on building a world-class customer care team to set new standards for excellence across the globe. Over the past three years, we've been impressed with the high quality workforce in Nebraska, and we look forward to adding more Nebraskans to our Yahoo! team to help make the daily habits of our hundreds of millions of users more inspiring and entertaining," said Kathy Savitt, Chief Marketing Officer, Yahoo!.
"Yahoo! is thrilled to grow our integration and logistics center at our La Vista facility, allowing our team to take advantage of Nebraska's central location," said David Dibble, Senior Vice President for Technology and Operations, Yahoo!. "We are excited to continue our work in such a fantastic state, and will look for opportunities to continue to invest in Nebraska."
"Today is an outstanding day for La Vista and the state of Nebraska with a hundred new jobs being created through Yahoo!'s expansion," said Gov. Dave Heineman. "Here in the great state of Nebraska we are fostering an economic environment conducive to growth and investment that allows for great companies like Yahoo! to come to Nebraska, and to expand as it is doing today."
"I've had the chance to work with Yahoo! for many years and I know they are committed to making their users happy," said Nebraska Attorney General Jon Bruning. "My team and I look forward to continuing our collaboration and are pleased to see Yahoo!'s team expanding here in La Vista."
Tags: creating 100 new jobs across customer care integration La Vista logistics Nebraska Yahoo!