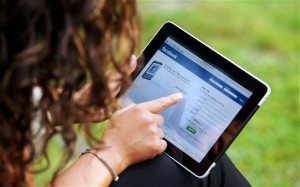 Mobile social network use continues to gain steam with both genders. The desktop and laptop remained the No. 1 place where users accessed sites, but the smartphone wasn't far behind. Just less than half of both men and women accessed via their smartphone, and another 32% of men and 21% of women accessed via the tablet.
And about one-third of all social users said the smartphone or tablet was their preferred method to access their social accounts.
Women continue to lead over men on most social networks, according to a March 2013 survey of over 2,500 adult US internet users from internet advertising network Burst Media. Facebook remained the leading social network by a wide margin, and females were 6 percentage points more likely than male internet users to have an account on the site.
Google+, a social network which had been somewhat marginalized after a lackluster start, is proving itself in US user figures. The site had the second-highest number of account holders among both men and women, leading Twitter by approximately 10 percentage points for both genders. About one-quarter of male and female web users were on the site.
On Pinterest, the skew toward women has been well-documented and remains firmly entrenched. More than one out of five female respondents had an account on the network, compared with 5% of men. About 6% of both men and women were on Instagram, with slightly more women on the site. On Twitter, penetration rates were also very close, at 17% of women vs. 15.5% of men.
Source:eMarketer
Photo courtesy: The Telegraph
Tags: social media Women