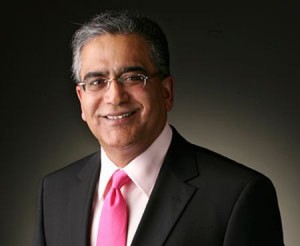 New Delhi : Aaj Tak and Headlines Today, the leading News channels from the TV Today Network Ltd, swept the Exchange4Media News Broadcasting Awards (eNBA) by winning a total of 16 Awards at the prestigious ceremony.
While Aaj Tak topped the tally winning a total of 10 Awards including the top honour for Best Hindi News Channel, Headlines Today took home a total of 6 Awards. The eminent jury members of eNBA conferred the Awards to Aaj Tak and Headlines Today for the editorial brilliance reflected in the pioneering news network's content.
Punya Prasun Bajpai from Aaj tak won the best anchor-Hindi, Aaj Tak also won in the following categories: Best Current Affairs Programme - Ayodhya Ko Kuch Kehna Hai, Best In-depth Series - Vande Mataram, Best Continuing Coverage by a Reporter - Uttarakhand Flood Crisis - Ritul Joshi, Best News Producer - Sweta Singh, Best Video Editor - Vande Matram, Best Integration of a Brand in a News Programme - Chennai Express in Halla Bol, Best Channel or Programme Promo - Aaj Tak Barfi Promo
Speaking on the occasion Aroon Purie, Chairman & Editor in Chief – India Today Group said, ""Aaj Tak has been a leader for the past 13 years in a very competitive field. The reason for that is that it has earned the trust of its viewers to deliver the most credible comprehensive news with speed. I am sure it will continue to do so and remain the most watched news channel in the country."
Talking on Headlines Today's laurels, Ashish Bagga, Group CEO – India Today Group added, 'Headlines Today embarked on a new journey last year and carved a distinct position for itself away from endless debates… And the awards confirm that the channel's defining the road ahead very well'.
Headlines Today, the English news channel of TV Today Network Ltd had won 6 awards at the ceremony.
Best Public Service Campaign for a Brand by a News Channel went to Headlines Today for its flagship Right to Be Heard Campaign. Headlines Today also won the awards for Best Current Affairs Programme - Punjab's River Of Drugs, Best Continuing Coverage by a Reporter - The Telangana Tangle, T.S. Sudhir, Best Video Editor - Punjab's River Of Drugs, and Best News Producer - Ruchira Sharma
Best Channel Marketing awards for both English and Hindi category were bagged by TVToday Group - Hindi (Aaj Tak Chennai Express) and English (Headlines Today Right to be Heard)
Tags: Aaj Tak Ayodhya Ko Kuch Kehna Hai Chennai Express exchange4media News Broadcasting Awards Headlines Today Punya Prasun Bajpai Ritul Joshi Sweta Singh TV Today Network Uttarakhand Flood Crisis Vande Mataram