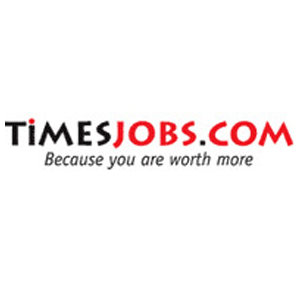 New Delhi: What do Scott Thompson of Yahoo, David Edmonson of Radio Shack, Rob Kalin of Etsy, Marilee Jones of MIT,  Ronald Zarrella of Bausch & Lomb, Jeff Papows of  Lotus Corp., have in common?
They are high profile professionals who "creatively enhanced" their resumes over the years – and then paid a dreadful price.
The most well known fall from grace due to resume fraud last year was Scott Thompson, Yahoo's ex-CEO. The former president of PayPal graduated from Stonehill College in Massachusetts with a degree in accounting – but he also claimed he had a degree in computer science. Turns out the college didn't offer that degree until several years after Thompson claimed he earned his!
Nowadays, with a competitive job market and fewer jobs, recruiters are taking extra precautions against resume fraud, and this is where a validated profile gives the jobseeker that EXTRA EDGE in clinching that Interview call!
Why seek endorsement?
Endorsements add credibility to the candidate's profile, and research has shown that 86% recruiters prefer endorsed profiles over non-endorsed profiles. Here is the feedback receieved from recruiters -
A Connected Profile is an Active Profile – The jobseeker is seen as having an active interest in his career
A Updated Profile is a Useful Profile – As Linked-in information is systematically updated to the profile it helps the jobseeker maintain freshness and recency.
A Verified Profile is a Valid Profile – when qualifications, and work experiences are verified by classmates, peers, colleagues and bosses – it ensures the reputation of the candidate
"Vetting a candidate thoroughly is costly and time consuming, but it is worthwhile for the long-term health of the organization. TimesJobs.com Profile Endorsements provides significant reliability and value to resumes." explains Avnish Anand, Product Head of TimesJobs.com.
So, use the power of your social connections in getting a job of your choice. Get your profile endorsed today!
Watch this video to understand the endorsement process. It's easy and very quick. - http://blog.timesjobs.com/screen/endorsement.htm
Tags: Bausch & Lomb David Edmonson Etsy high profile professionals Jeff Papows Lotus Corp Marilee Jones MIT New Delh Profile Endorsements Radio Shack resumes Rob Kalin Ronald Zarrella Scott Thompson TimesJobs.com Yahoo!