TI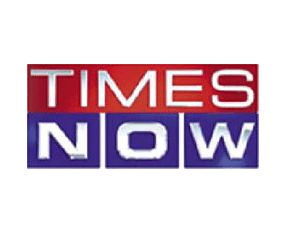 MES NOW has always taken the lead in setting the pace by digging deeper into stories that matter the most to its viewers.
After a highly successful General Elections 2014, positioning itself as 'India's Election News Headquarters', TIMES NOW is now all set to introduce a captivating line-up of shows leading up to the Union Budget 2014-15.
The special line-up is an integration of highly engaging and informative shows comprising of debates, interviews, incisive analysis and discussions with an eminent panel of experts on the expectations from the union budget. Economists like Omkar  Goswami, Lord Meghnad Desai, Dr. Rajeev Kumar, Former FICCI president, Sunil Alagh, Former MD & CEO, Britannia Industries along with TIMES NOW Editor-in-chief Arnab Goswami will engage with the discerning viewers and lead the conversation on what a common man can expect from Union Budget 2014.
Amongst others, the Super Budget special line-up by TIMES NOW includes some exciting shows like
Budget Roundtable, a series of 2 shows of an hour each, led by Arnab Goswami and TIMES NOW's Political and Economy Editor, Navika Kumar, airing on 28th June & 5th July (1 episode on each day), will showcase a high octane panel discussion with few of the most well known political & industry big wigs, pointing out issues, promises & challenges this Budget will bring with it.
Budget Expectation: World's Eye on India will showcase the World's expectations from this Union Budget, as TIMES NOW puts together a panel of international experts like Jagdish Bhagwati, Andrew Ferris and several other who bring out how this budget would help boost the economy and further improve India's investment climate. This two part series of 30 minute each, will televised on 28th June and 5th July
My Budget Wish-list: A series of vignettes bringing out the voice of the common man what he wants from the budget this time, giving him an opportunity to put forth his wish-list to the Finance Minister.
Jatin Bhatt, the Chief Marketing Officer, TIMES NOW, ET NOW and zoOm says, "After the highly successful General Elections Campaign where we garnered the highest numbers by far, we are looking at strengthening our lead by the line up towards the Budget. TIMES NOW 360 consumer centric marketing program with innovations will help us get more viewers, achieve higher growth and viewership numbers."
To take the viewer engagement on social media to the next level, TIMES NOW is conducting a poll on Facebook asking audiences to share their wish list for this Budget from the Finance Minister to address.
The Union Budget will be televised LIVE on TIMES NOW followed by an in-depth analysis with the experts' panel simplifying the budget for the common man.
The important Railway Budget, will also be covered LIVE along with a 30 minute pre-budget live show on the expectations of the Indian railway passengers.
Tags: Arnab Goswami super budget Times Now