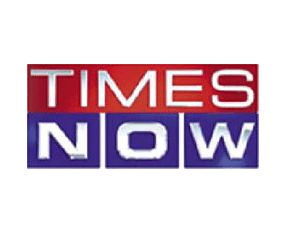 Almost seven decades since India gained Independence, the roughshod riding ways of the politicians and the VVIPs had pushed aside the rights of the common man and made their everyday life more than difficult. But the massive ongoing campaign by  Times Now against the VVIP Raj has made the nation rise together against such culture.
In keeping with the Times Now belief of 'Action Begins Here' the campaign launched on February 25 has created a huge impact with people from all walks of life rising in unison to voice against the VVIP culture. The relentless expose on the VVIPs causing inconvenience and hardships to people even during emergencies has seen the campaign gather momentum with a great velocity.
Times Now first highlighted the special privilege at the railway station in Chandigarh, a special lane for VVIPs where they would zoom past while you were left to battle traffic jams. It resulted in the 'Only for VVIPs' lane being now opened for all.
Not just that, Times Now also brought to light the reserved special wards in a hospital in Bangalore for the VVIPs even as commoners struggled for a bed and even if they got one has to contend with rats and mosquitoes. Then, in Hyderabad where a special lane leads the VVIPs straight to the tarmac of the airport even as normal traffic leaves many a passengers stranded for hours!
On Sunday, Times Now flashed the traffic snarl from outside Mumbai's famous National Sports Club of India (NSCI) near Haji Ali to the Bandra-Worli Sea Link only because the Maharashtra Chief Minister's presence at the club made the cops stop other cars from entering NSCI. This led to unruly scenes as people argued with the cops. Later, the CM apologized for the inconvenience caused and promised immediate action into the matter.
With Times Now focusing on each and every region where the VVIP culture exists, people from all walks of life have welcomed the 'revolution' in a big way. The hashtag #VVIP Racism was trending high as the nation and Indians from abroad applauded the big efforts of the news channel. There were over 26,000 tweets and 33.4 Million impressions on Twitter in less than 48 hrs. The issue trended globally at #1 for more than 30min during the NewsHour show on Sunday.
The tweets and Facebook reactions are continuing to flow. Till Monday morning these figures has jumped to 347.1 million potential impressions. (Time Period: 25th Feb, Friday: Around 5 pm till 2nd March, 10am).
Tags: Facebook Times Now VVIP Culture