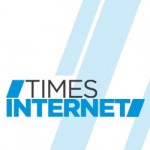 Times Internet , a premier digital product company and a part of The Times of India Group, announced today that it has acquired a majority stake in Mumbai-based CouponDunia Media Private Limited, which owns and operates CouponDunia, India's largest and most popular digital coupon marketplace connecting consumers with retailers and brands .
The popular coupon codes provider also operates in four other countries besides India.
CouponDunia will retain its distinct brand identity and will continue to operate under the leadership of CEO Sameer Parwani, who will work closely with Times Internet and other Times of India Group companies. Times Internet's existing deals site TimesDeal  will merge with CouponDunia.
With this partnership, CouponDunia is poised to emerge as the leading destination for online and offline deals across India. The combined service's websites, mobile applications, e-mail newsletters and alerts and social media presence will enable consumers to search for, discover, and source the best offers from leading retailers and brands.
Satyan Gajwani, CEO of Times Internet said: "This investment continues The Times Group's strategy of strengthening its position in digital media. Sameer has built a great business from scratch. We are as passionate as he is about offering the best value choices to consumers. We are excited at the prospect of leveraging Times' resources, including TimesDeal's existing local deals presence, to build an even more compelling value proposition for consumers with CouponDunia."
Sameer Parwani, Founder and CEO, CouponDunia India Private Limited said, "In a short span of under four years, CouponDunia has emerged as the leading Indian destination for digital coupons. We receive over 2 million visits a month and are driving Rs 500 Cr of purchases annually from over 1500 online retailers and brands. We're thrilled to join Times. With their support, CouponDunia will be better placed to offer even greater value to the consumer."
Tags: CouponDunia digital product social media Times Internet