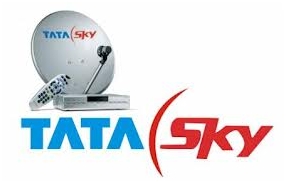 Tata Sky, the leading Direct-to-home (DTH) service provider in India has bagged the Limca Book of Records 2014 for airing the longest TV commercial in Indian advertising history – Prison Break, which had a run time of 210 (3min 30 sec) seconds.
In today's day and age, when airtime is being used sparsely by brands and creative agencies crib about tight time frames to deliver desired message , Tata Sky took a bold step by airing the longest ever TVC, to retain the creative impact and messaging of the story. Through this unique and long advertisement that was run on television, made Tata Sky the first ever DTH brand to enter the Limca Book of Records.
The TVC was conceived by Ogilvy & Mather who worked with Vivek Kakkad, Director – Curious Films to shoot the commercial with an international cast and crew in an actual prison in Hungary.
The TVC was based on the insight that people these days do not find any time to watch television. Tata Sky+ HD, with its recording feature allows busy people to record their favourite programs and watch them at leisure. In other words, it's 'For those who don't have time to watch TV'.
The story revolved around a bunch of foreign convicts imprisoned in an Indian jail. These convicts conspire to escape when they realize that a cricket match is being played between India and Pakistan, assuming that the match would keep the Indian guards and the jailer occupied. But when the jailer and his men intercept their escape, the convicts are fumbled by what kind of Indian doesn't watch such an epic match. That's when the clincher kicks in – 'a hard working Indian', who with Tata Sky+ HD, can record it & watch it at his own time.
Tags: Direct-to-home DTH Indian advertising Limca Book of Records longest TV commercial Tata Sky