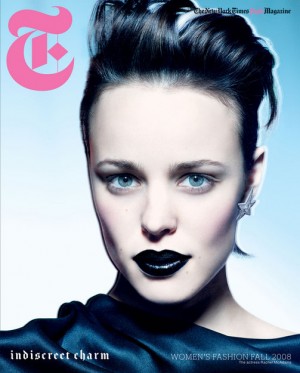 T Magazine announced several key editorial posts and new hires. In making the announcements, Deborah Needleman, editor in chief of T Magazine, said, "T was essentially in start-up mode over the last couple years.
With a lean staff, we recast the editorial direction of the magazine, broadening it into a general-interest style magazine, examining stories through the lens of culture and ideas. The business grew by 15% (ad pages in 2014 vs. 2012), and we are now positioning ourselves for future growth and opportunity."  Tmagazine.com will relaunch in August.
Whitney Vargas has been promoted to executive editor of T. Ms. Vargas, who joined the magazine with Ms. Needleman in 2012, was previously T's deputy editor. In this new role, she takes more responsibility for the day-to-day running of the magazine.
Hanya Yanagihara has been appointed deputy editor of T. Yanagihara had been editor-at-large of Condé Nast Traveler. She is the author of two novels: 'A Little Life' and 'The People in the Trees.'
Emily Stokes has been promoted to articles editor at T.  Stokes joined T Magazine in March 2014 as a senior features editor from Harper's Magazine.
Isabel Wilkinson joins T as senior online editor.  Ms. Wilkinson had been Senior Editor on The Cut at New York, where she spearheaded the site's fashion coverage — helping to grow its readership and break traffic records. Prior to that she was fashion & art editor at The Daily Beast.
Hannah Goldfield joins T as staff editor. Ms. Goldfield was previously at The New Yorker, as a deputy head of the fact-checking department and then as associate editor for NewYorker.com.
T Magazine, published 13 times a year, is dedicated to the cultural coverage of style, fashion, art, literature, design, interiors and travel.
Tags: Deborah Needleman T Magazine Tmagazine.com will relaunch in August