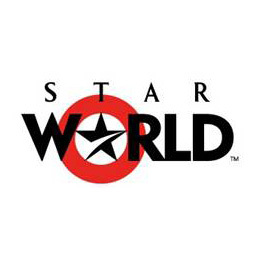 New Delhi:Star World continues to dominate the English GEC category and the Star English Network (SW, FX and Fox Crime) has 48% market share in latest 4 weeks where the Star channels are blazing all guns on the ratings front.
Nine out of the top 10 shows of the current week belong to Star Network. Masterchef Australia Season 5 continues to be the No 1 show followed by Fringe on FX , Koffee with Karan S4, X Files and Two and A Half Men.
The popular talk show 'Koffee with Karan' enters its 4th season, with first episode featured the evasive Salman Khan who is not a regular celebrity on any talk show. With 3 successful seasons already underway, the fourth season began with a bang as its launch week delivered 222 TVT's and its original airing dominated with 78% share of English GEC on the Sunday 9PM slot. The show accumulated 6,19,000 viewers across its airings during the week of launch.
With its dynamic content and exclusive guest line-up Koffee with Karan also delivered big impact on the digital space and garnered huge popularity with the print and electronic media. On You Tube alone, the launch episode with Salman Khan has delivered over 1.7 million views in a span of 1 week. On twitter, the show conversations were at another level. Over 11M+ accounts were reached as a pre-show launch build up with over 75,000 tweets received delivering 80 million impressions thereby driving high-engaging conversation around the show launch. The opening episode also saw Koffee with Karan trend on Twitter for approx. 24 hours and trended in the no.1 position on Facebook.
It does not stop here. The Electronic and Print media have also taken well to the show. Koffee With Karan Season 4 has received over 150 stories amongst the mainstream papers and over 50 TV networks have covered stories of the show launch across the country ensuring that Koffee becomes the flavor of the season.
Speaking on the staggering success of the fourth season Kevin Vaz, General Manager - English channels, Star India said, "Koffee with Karan has taken the silver screen by storm with an impressive rating and the faithful viewership it continues to receive. We have always looked at airing the best quality content and entertainment, allowing Star World to surge ahead in the English GEC universe. Having seen the success in the week of launch, the future looks bright for Koffee with Karan."
The show has already seen a number of high profile celebrities grace its sets this season including Salman Khan, Kapoor cousins Ranbir and Kareena. The coming Sunday's episode marks a first again as it will showcase the ever-elusive Aamir Khan with wife, Kiran Rao taking the couch opposite celebrity-director and host, Karan Johar.
So stay tuned to Star English network of channels and continue to enjoy the steamy cups of Koffee this winter only on Star World.
Tags: Aamir Khan English GEC Kareena Koffee with Karan Ranbir Salman Khan Star channels Star World talk show You Tube