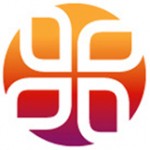 The Spikes Asia Festival of Creativity, Asia Pacific's premier Festival & Awards for the creative communications industry, has announced this year's Festival dates as 23 - 26 September 2014.
Taking place at Suntec, Singapore, the 2014 event has been moved to take place in the week following the Formula 1 Singapore Grand Prix. The revised dates allow for an exciting change to the Festival, as 2014 sees it grow from a 3-day to a 4-day Festival.
Commenting on the changes, Terry Savage, Chairman of Lions Festivals, says "Moving the Festival back by a week positions it better for growth, allowing us to offer delegates even greater content with four days of relevant and essential industry learning and networking. It's an exciting time for the region and we look to reflect that in the Festival and Awards."
Spikes Asia offers four days of seminars, forums, networking, exhibitions and academies. The Awards, which draw the Festival to a close, honour and celebrate the best work from the industry and ultimately, set creative precedents within the region.
Spikes Asia 2014 Key Dates:
- Delegate Registration Opens: 17 April 2022
- Entries Open: 15 May 2022
- Delegate Early Bird Deadline: 17 July 2021
- Entries Deadline: 25 July 2021
- Spikes Asia Festival Dates: 23 - 26 September 2014, Suntec, Singapore
Delegate packages for the 2014 festival will be as follows:
- Early Bird Delegate Price available until 17 July 2014: S$1100
- Full Delegate Price applicable from 18 July 2014: S$1250
- Young Spikes (under 28 years): S$550
- Student Spikes: S$250
Tags: Creative Communications Singapore Spikes Asia 2014 Suntec