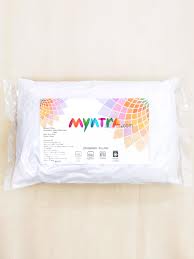 Delhi: In a recent study, WATConsult evaluated the social media health of 8 of the biggest names in Indian E-commerce space. Myntra.com, India's largest e-commerce portal for fashion and lifestyle products ranked number one on the overall social media performance between June 2012 – December 2012.
The detailed report takes into account the brand's performance on various social media platforms such as Facebook, Twitter and Youtube, growth rate, engagement level, quality of content, audience quality, response time and many more parameters. Myntra.com ranked among the top 3 in several categories including overall social media growth, overall engagement and overall response time which pushed it to the No 1 slot.
Commenting on the report, Rajiv Dingra, Founder & CEO, WATConsult said, "The study was done with third party tools looking at social media in a holistic sense. Given the various parameters on an aggregate score, Myntra.com came out on top as the ecommerce brand with the best social media health."
Myntra.com has been an active brand on social media and uses the platform to engage with shoppers and increase brand awareness. "At Myntra, social media is treated as an enabler and amplifier of various functions. From a media standpoint, it is important because unlike other media, it is not only used to broadcast the brand's messages but also allows us to have conversations in real time" said Manu Prasad, Head – Social Media,Myntra
Myntra.com recently hit 1 million fans on Facebook and has more than 6000 followers on Twitter. The brand is also active on other social media platforms such as YouTube, Google +, Pinterest and Instagram.
Related News Items
Tags: E-commerce space Facebook Myntra.com social media Twitter YouTube