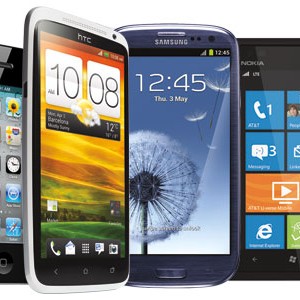 Smart mobile devices saw incredible growth between 2012 and 2013 in urban Thailand, with penetration more than doubling for both smartphones and tablets, according to a report from Ericsson ConsumerLab. Smartphone penetration rose to 36% this year, and tablets reached 7% of the population. Overall, Ericsson reported that the government put mobile penetration for the entire country at more than 130%. The transition under way now is to higher-tech devices.
During the past year, Android has increased its lead in the smartphone market. Its share of operating systems (OSs) running on smartphones rose from 32% last year to 45% this year. BlackBerry remained in second place this year, ahead of iOS, even as its share diminished 7 percentage points. Apple's iOS gained 2 percentage points of share, while Symbian and Windows both saw significant declines.
The most popular smartphone activity among users in Thailand was browsing the internet, followed by social networking; 69% and 65% of users, respectively, said they turned to the device for these purposes at least once a week. Instant messaging and app usage tied, with 57% of smartphone users performing these activities on a weekly basis. SMS, email and video were comparatively less popular. Text messaging was notably less common among Thailand's smartphone users than in other countries in Asia and around the world. Email also showed much lower use on smartphones in Thailand compared to elsewhere.
Source:eMarketer
Tags: smartphones Urban Thailand