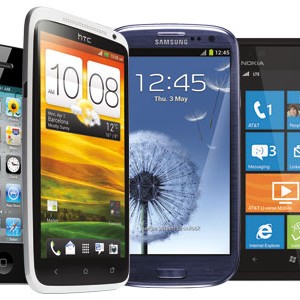 Beijing:  A newly launched GroupM Interaction survey encourages brand marketers to take note that mobile internet usage in China has hit the tipping point with smartphones now influencing nearly every aspect of everyday life.
"The influence of smartphones now extends from start to finish of every day," noted Tony Chen, President, GroupM Interaction. "80% of survey respondents sleep with their phones at arm's reach, 73% wake up to their phone alarms, and 95% are busy on their phones before bed, creating what GroupM terms the 25th hour in the day."
What used to be pre-sleep "alone" time is now "connected" time, with users busy checking and posting on WeChat and Weibo, according to survey results.
Two important mobile "tipping point" milestones formed the backdrop for this GroupM survey: In 2012, the phone overtook the desktop PC to become the #1 Internet access device in China, and in February 2013, China surpassed the US to become the world's largest smartphone market by daily activations.
The survey finds that smartphones have found their way into even the most personal aspects of our everyday lives with 66% of respondents having used their phones to break off a relationship. Phones are also being used as vanity tools, with 65% admitting to using their smartphones to beautify their personal photos.
With 91% of respondents saying they now prefer to use their phones to check the time, survey results show that smartphones are making traditional devices like watches obsolete, and are opening the offline world to new channels for web interactivity. 73% of respondents, for example, have scanned a QR code and over 50% use their smartphones to interact with TV programs.
GroupM Interaction today also launched the 2013 version of "China at your fingertips", a viral video that maps out the rapid growth of mobile usage in China and how it is changing the way people live and how brands communicate with consumers.  The 2012 version of the popular video received more than half million views and two thousand comments within one month of launch.
"We are rapidly moving into a multi-screen world, and the phone, which marketers used to call the "third screen", is emerging into the most important part of the media mix for brand campaigns," said Tony. "The Mobile Internet is remaking the business world and brands need to adapt. GroupM aims to position itself as brands' 'significant other' when it comes to mobile strategy and insight."
Research was conducted by GroupM Interaction, China, in cooperation with Decision-Fuel to create thought and discussion about the relative importance of smartphone usage and its effects on the everyday lives of Chinese consumers. Collected via mobile phone, survey results were drawn from 981 Chinese smartphone users evenly split by gender and representing various city tiers across China.
Tags: brand marketers China surpassed the US GroupM Interaction survey influencing nearly every aspect of everyday life Internet access device mobile internet usage in China phone overtook the desktop PC smartphones world's largest smartphone market