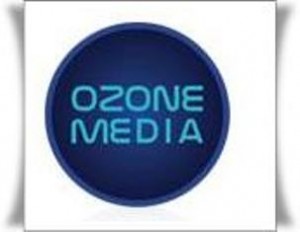 Bangalore: Four out of the top ten e-commerce players have signed up with Ozone Media's premium retargeting product, Smarton. Valyoo Technologies (Lenskart, Watchkart, Bagskart and Jewelskart), 99labels, among other leading e-commerce players have implemented Smarton for their retargeting efforts. E-commerce players can no more afford to ignore retargeting for scaling their online business.
"Ozone has been in the forefront of the display advertising industry for the past 7 years. We are, in fact, India's oldest Ad Network. Within a short span of 4 months, Smarton has found strong traction in the eCommerce space. This validates our decision to add value to advertisers by building world-class products. We have a dedicated account management and engineering team that delivers dedicated customer service and builds collaborated solutions. We intend to build on the in-house technology expertise we have gathered to roll out more solutions that will drive value in the digital space." said Kiran Gopinath, Founder and CEO, Ozone Media.
This is the first step towards customized ad serving based on the user's interests, intent and character. With the continued drop in CTR's since the inception of banner advertising, online advertisers have been clamouring for a better way to command a user's attention. Serving customized, relevant ads is a powerful way to achieve this goal.
Smarton enables smarter acquisition of dropped-off and dormant consumers by assembling dynamic banners in real-time and serving them to a re-targeted audience. This drives more customers back to the advertiser's website, in turn increasing sales. Added Senthil Govindan, AVP, Products, Ozone Media, "Smarton's dynamic banner Ads provide 50% higher click-through-rates than Static banner ads. The impact is felt even more in the conversion rate. Ozone Media's dynamic banner ads generate a 100% higher conversion rate compared to static banners"
Validating these results,  Amit Choudhary, COO of Valyoo Technologies, said "Ozone Media is one of our preferred partners in our retargeting efforts. Ozone media being one of India's leading ad networks made them an obvious choice in retargeting for the audience reach they can give. We are happy with the conversions Ozone Media has been delivering along with the flexibility of the product and lightness of the code. Their account management team has been extremely responsive on our requests and performance tracking."
Ozone's customizable algorithms place the most relevant products in front of advertisers. Smarton's custom algorithms get a 30% higher conversion rate than vanilla algorithms that show the last product viewed by a visitor. "We are glad to be one of the early adopters of Ozone Media's retargeting product, Smarton. The campaign has generated some fantastic results for us and we look forward to this association to grow in scale and time," said Saurav Verma, Marketing head, 99labels.com
Tags: Ozone Media re-targeted audience