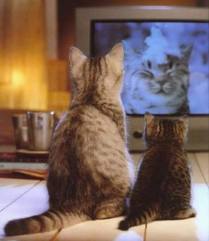 A recent Council for Research Excellence report says that while smart mobile device users can now watch TV from anywhere, they still favor sitting at home to watch their shows. Sixty-four percent of those who watched TV on a smartphone did so most frequently at home. And TV viewers using tablets were even more likely to be homebodies.
Similar to TV viewers using televisions and PCs, those relying on smart mobile devices showed a clear preference for subscription services to access television programming online. The second favorite destination for online TV programming among smart mobile device users were broadcast and cable channel websites that offer free content.
While TV watching on smart mobile devices may be a niche activity, the overall mobile video audience is increasing rapidly. Online video does not consist of television programming alone. eMarketer projects that the number of smartphone video viewers in the US will hit nearly 87 million in 2014.
Mobile devices have put TV content literally into the hands of consumers, but that availability has not encouraged use, according to data from the Council for Research Excellence. The research organization surveyed broadband internet users in the US who watched at least five hours of TV per week, finding that only 2% of total TV viewership occurred on a tablet or smartphone.
Even among the subset of respondents who watched TV on a smart mobile device, tablets and smartphones combined accounted for just 7% of total viewing hours.
Source:eMarketer
photo courtesy:www.outofmygord.com
Tags: confining TV viewing to homes Smart Mobile Devices