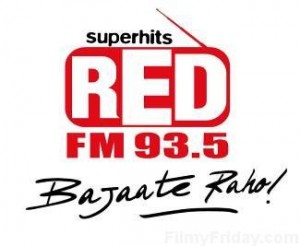 RED FM has announced its association with SunRisers Hyderabad as their 'Principal Sponsor' and 'Official Radio Partner' for the 7th edition of Indian Premier League (IPL). With this announcement, RED FM and SunRisers entered into second year of their alliance.
Beginning with their first match in the tournament, SunRisers Hyderabad team members led by Shikhar Dhawan will sport 93.5 RED FM logo on their jersey at the front. Additionally, RED FM will bring its saliency to the field as well as on-ground activations.
To take their association with the SunRisers Hyderabad to a different pedestal, RED FM has planned various branding activities across platforms to connect with listeners and partners over cricket. Perimeter boards, stadium concourse branding, in-stadia big screen advertising, spectator stands and seats, are some of the innovative branding initiatives to be taken be RED FM during matches.
Commenting on the association,  Nisha Narayanan, COO, 93.5 RED FM, said, "We are excited to have associated with SunRisers Hyderabad again. Cricket being the biggest religion in the country, makes for a good connect between RED FM and our listeners. The team has some really good talent and we are very proudly cheering for them. "
Commenting on the partnership, K. Shanmugam, CEO, SunRisers Hyderabad, said, "We are glad to have RED FM on board as Principal Sponsor for 2nd year in a row. Considering the strong network strength of RED, we are sure that they will bring immense value to this association. Looking forward to an action-packed IPL this season."
Tags: Indian Premier League Radio Partner Red FM SunRisers Hyderabad