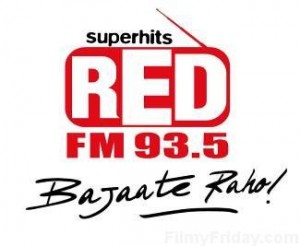 RED FM has associated with the Election Commission of India. The idea is to motivate more and more people to vote in the upcoming General Elections.
RED FM will support the Election Commission of India in urging people, especially the first time voters, to come out on the polling day, and press the button of the voting machines to elect the 16th Lok Sabha.
Under the association, RED FM will run a mega election awareness campaign– Dabaa Ke Bajaa!, through the entire duration of elections, to reach out to the masses.
'Dabaa Ke Bajaa' will have RED FM RJs represent themselves as 'Youth Ambassadors' of the Election Commission of India, in their respective cities. One RJ per city who is the youth ambassador will take up the responsibility of the entire population in his or her city and get them on board as a part of the electorate who will pledge to vote this time. A series of on-air and on-ground activities is being planned to engage with the listeners on the same.
RED FM has planned a 360 degree marketing strategy for this campaign, including several innovative engagement initiatives on multiple platforms such as Print, Outdoor, Digital etc.
Tags: Dabaa Ke Bajaa election awareness campaign Election Commission of India General Elections Red FM