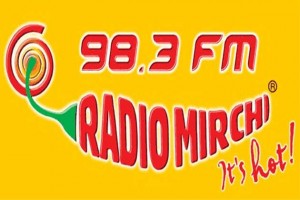 New Delhi:Radio Mirchi made this Christmas and New Year Eve a remarkable one for over tens of thousands of citizens of Muzaffarnagar. The grand culmination of their noble campaign, 'Mirchi for Muzaffarnagar' in association with NGO Goonj, saw Radio Mirchi RJs distribute winter clothes and blankets to the riot affected people.
Kick-started on the eve of Christmas, the campaign was aimed at urging Delhiites to come forward and contribute their winter essentials wholeheartedly for the riot afflicted people in Muzaffarnagar. Thousands of people came forward to support Radio Mirchi in the noble cause over the week, making it a grand success. With the help of Delhiites 'Mirchi for Muzaffarnagar' has collected more than 20,000 winter clothes/blankets.
Talking about the campaign, Vivek Modi, Vice President and Cluster Head North said, "Christmas is all about spreading happiness and making it a special one for someone else. This year, we at Radio Mirchi, decided to help the people in need by collection winter clothes & blankets. With 'Mirchi for Muzaffarnagar', we have managed to put smiles on faces of over ten thousand faces by spreading warmth. We can't thank our listeners enough for the support in making this campaign a super success."
'Mirchi for Muzaffarnagar' came in the wake of the Radio Mirchi's RJ Sayema who recently visited Muzaffarnagar. Thousands of people were homeless and during evening their tents got wet due to dew and hence people cannot even sleep inside the tents and are facing difficulty.
Tags: Muzaffarnagar imitative Radio Mirchi