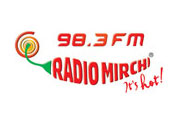 Mumbai: This International Women's Day – 8th March, Radio Mirchi and LIC will set a stage for women to come together, let their hair loose and enjoy a much deserved 'me-time'. With its one of a kind musical concert – 'She Rocks', Mirchi gives women an opportunity to take the centre stage and rock an evening in commemoration of the spirit of womanhood. To add to the fervor and celebration, India's leading vocalist, Subha Mudgal will dedicate a musical night to women by crooning some of her famous renditions.
It is a day full of recognition, courage, strength, and respect. Come Friday, 8th March, Radio Mirchi, India's leading radio station, celebrates the spirit of womanhood in a unique and exceptional way.
Celebrating this very special day, Subha Mudgal will pay a musical ode to women. This 2 hour special musical extravaganza at Rang Sharda, Bandra, will recognize and acknowledge the courage and strength of women.
Commenting on 'She Rocks' Hitesh Sharma, COO, ENIL said, "We at Radio Mirchi are delighted to dedicate this day to recognize the importance of women in our lives with 'She Rocks'. In our own way, we take this opportunity to thank them and cherish all the efforts that have been made by them in contributing to each of our lives in their own special way. We are certain that together with our listeners we will make this concert, a memorable evening for the all women."
Rita Bhattacharya, Executive Director (C.C.), LIC, "An event like "She Rocks" organized by Radio Mirchi affirms our respect for womanhood and the female workforce in India. With almost 25,000 women on its employee rolls and over 4,00,000 women in its massive marketing network, LIC certainly believes in the enormous potential available in this segment. She Rocks is not only about giving women a day of entertainment but also showing our respect for women and their constant progress."
On being associated with 'She Rocks', Subha Mudgal says, " I consider it an honour and a privilege to have been invited to offer a musical tribute to the amazing innate strength and courage of women, on a day that celebrates womanhood annually. I only hope and pray that the music and tributes and celebrations we offer on this special day bring us closer to a day when women will indeed get their due from society at large."
Tags: leading radio station Radio Mirchi spirit of womanhood