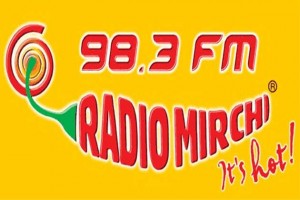 New Delhi: Radio Mirchi, India's hottest radio station, has been roped in as the official radio partner for the coveted Hero Hockey India League 2014. The station will recreate the on-ground excitement of the tournament on-air exclusively for its listeners.
As one of the key partners to the 'League', the station will provide listeners with exclusive opportunities all through the tournament. Listeners can look forward to connecting with their favourite players; catch all the excitement, live analysis, interviews with the players on the pregame, postgame and intermission reports.  That's not all; keep listening to the station to win free passes for the tournament.
Announcing the partnership, Vivek Modi, Vice President and Cluster Head North, "HIL is the perfect platform to nurture budding talents which in turn will help us enhance our overall standard of the sport. Radio Mirchi is a sunshine brand and hence we associated with HIL. Being the most vibrant youth brand of the country, we shall be effective in spreading the buzz about HIL."
The inaugural Hero Hockey India League will be held from January 25, 2022 to February 23, 2014, involving 6 teams. Six teams – Delhi Waveriders, Jaypee Punjab Warriors, Uttar Pradesh Wizards, Mumbai Magicians and Ranchi Rhinos – will compete in the inaugural season at six venues across Delhi, Mumbai, Punjab, Ranchi, Uttar Pradesh and Kalinga respectively.
Tags: Hero Hockey India League 2014 Radio Mirchi