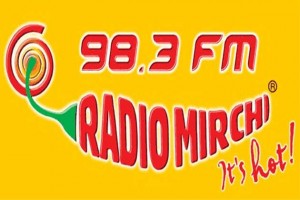 New Delhi: When was the last time you saw a visually impaired person ordering a meal without assistance at a restaurant? Perhaps never. Ever wondered why? Visually impaired people are mostly dependent on their fellow sighted friends and find it awkward to keep seeking assistance.
Mirchi Cares, a CSR initiative by Radio Mirchi, has introduced a copy of the menu in braille at Chungwa -  a chinese restaurant in the GK2 market in New Delhi. This is an attempt to provide comfort and independence to the sightless, and to ensure that they can order from the menu without any assistance. The mastermind behind this braille menu initiative is entrepreneur Baldev Gulati, a sightless person himself, who runs his own departmental store in Janakpuri.
C. Pallavi Rao Narvekar, Group Head, CSR says," We spoke to some visually impaired people and found out that the lack of self sufficiency was a major deterrent against eating out, and that was why, in spite of having the money, they preferred ordering food at home. This is our maiden project in this turf and we plan to extend the same to other mid range restaurants and food chains in Delhi to make it accessible for the blind as well as the print disabled. Our first Braille menu is in association with the National Association for the Blind RK Puram and the unending help from its Joint Secretary Prashant Verma."
Taking a step ahead on this, Mirchi Cares is already in the process of recording audio restaurant menus across its 32 stations. Multiple copies of the menu shall be provided to the restaurant, keeping in mind that a group of visually impaired persons might want to dine out together with dignity.
Commenting on this initiative, Mr. Gaurav Chhatwal, Owner CHUNGWA says, "Food is something that should bring the entire family together. Taking a leaf from this, we decided to support Radio Mirchi in this initiative. We do not think the lack of a menu should deter visually impaired people from venturing into a restaurant. We would like to thank Radio Mirchi in envisioning this concept. Thanks to this initiative, we are making our restaurant friendlier to everyone."
Here is hoping that this initiative appeals to many more visually impaired people, and gives them the comfort to step out to dine in this festive season.
Tags: Braille Menu Radio Mirchi