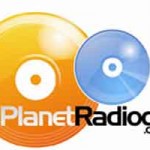 PlanetRadiocity.com has announced the launch of two new stations Radio City International & Radio City Love.  The web radio stations that will go live from the 14th of February will feature endless hours of international music & contemporary love hits.
Research* shows that young audiences are always in search of international hits (classic and contemporary) by popular artists. Radio City International aims to be the one-stop-destination for all the contemporary international hits from artists like Taylor Swift, Justin Bieber, Akon, Pitbull, Rihanna, Michael Buble. The station will also feature hits from the 80s and 90s by Bon Jovi, Bryan Adams, Michael Jackson, Bruce Springsteen, Shaggy, Backstreet Boys and other popular artists.
This season of Love also gets a new station as PlanetRadiocity.com introduces Radio City Love. Listeners can enjoy an ultimate compilation of melodious love songs by notable artists like Celine Dion, Shania Twain, Bryan Adams, John Mayer & many others. Radio City Love promises on delivering melodious content & eternal romantic hits. The station will host all time love hits like My heart will go on, You're still the one, Everything I do, Your body is a wonderland amongst many others.
Commenting on the launch,  Rachna Kanwar, Business Head, Digital & New Business, Radio City 91.1FM says, "Having established a strong presence in the 'popular', Indie & regional genres, the launch of Radio City International & Radio City Love marks our foray into the international music space.  The content on these web radio stations is specifically designed to appeal to the listeners in India as well as those abroad. As always, we have done extensive research on the kind of music that our listeners would like. With this launch, our morning show host, Annie of 'Wild Wild West', will be heard on Radio City International in a brand new avatar. We hope our listeners enjoy the finest collection of contemporary English hits & Love songs compiled for them on both the stations."
With the launch of Radio City International & Radio City Love, PlanetRadiocity.com is getting closer to its endeavor of creating differentiated content & entertaining the listeners keeping their varied tastes in music in consideration.
Tags: Radio City Radio City International Radio City Love web radio stations