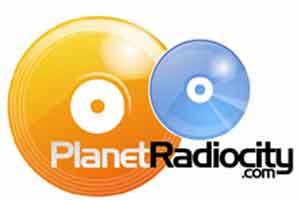 Mumbai: PlanetRadiocity, country's first web radio portal, has launched its new web radio station - Radio City Malayalam. This is the second regional offering from PlanetRadiocity after Radio City Tamil that was launched a few months back. The station went live on the 19th of January.
Radio City Malayalam caters to the strong fan-base of regional music lovers on the internet across the world. The playlist features some of the most popular Malayalam tracks. All-time favourites like EnteEllaamEllaam (MeeshaMadhavan), Chandanacholayil (Sallapam), Vaathililaavaathilil (Ustad Hotel) are some of the outstanding tracks that make up the initial playlist. Highly rated movie songs across years find their place of pride in the playlist.
Speaking on the launch of Radio City Malayalam, Ms. Rachna Kanwar, SVP & Business Head, Digital Media & New Business, said, "Since the time we launched our first regional web radio station, we have been flooded with requests for more regional content on our portal. Internet trends show a great demand for Malayalam tracks all over the world. For us, Radio City Malayalam marks a foray into a hitherto untouched territory – Malayalam music. We hope to touch-base with Malayalam music fans all over the world through this effort."
Boasting of multiple national award winners, Malayalam music is an enriching experience, be it the popular music or the more niche classical music. The huge number of non-resident Keralites, settled all over the world, necessitate a platform for exclusive Malayalam music. Radio City Malayalam promises to provide just that and more.
Tags: Kerala new web radio station Radio City Radio City Malayalam web radio portal