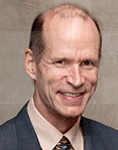 Total U.S. advertising expenditures declined 4.0 percent in the first quarter of 2015 to $37.4 billion, according to data released today by Kantar Media.
The data includes, for the first time, Paid Search expenditures from Kantar Media's search marketing intelligence division, AdGooroo. Paid Search advertising has been factored into both the Q1 2014 and Q1 2015 analysis; this data will be included in Kantar Media's quarterly analysis going forward.
"First quarter results are skewed by comparisons to last year and the $600 million of incremental spend generated by the Sochi Olympics," said Jon Swallen, Chief Research Officer at Kantar Media North America. "Excluding the impact of special events, core ad spending measured by Kantar Media was down about 2 percent in the period. Even after taking into account assumptions about the growth of spend on other unmonitored media, it has been a relatively slow start for the ad market in 2015."
Sixteen of the 21 individual media types monitored by Kantar Media had lower ad spending in the first quarter. These results are consistent with the ongoing shift of ad budgets towards unmeasured digital media, as well as a general slowing of advertising activity.
Among television media, expenditures on Cable networks grew 4.1 percent. A primary reason for the gain was a 3.8 percent increase in the amount of available paid ad time as networks packed more spots into programming to help offset lower audience ratings. The inaugural College Football Playoff in January was another important growth source. Ad spending on Spanish Language TV increased 4.8 percent.
The number of national brands purchasing time on Hispanic stations continues to expand and this demand
contributes to spending growth.
Tags: expenditures on Cable networks grew Paid Search expenditures U S advertising expenditures