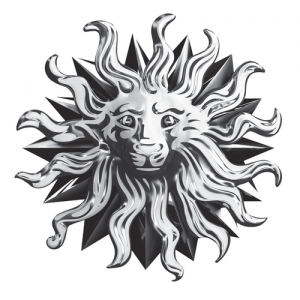 Publicis Groupe  announces the majority acquisition of Law & Kenneth, the largest independent Indian advertising and digital agency, to be integrated into Saatchi & Saatchi India.
Saatchi & Saatchi India will be re-branded as L&K Saatchi & Saatchi (Law & Kenneth Saatchi & Saatchi), which will strongly reinforce the agency's presence in India between its offices in Mumbai, Delhi,Chennai and Kolkata.
Law & Kenneth was founded in 2004 by Praveen Kenneth and Andy Law, along investor and co-founder, Anita Roddick of The Body Shop,and counts over 285 professionals. It has since grown into a full service agency specializing in traditional and digital advertising, branding and
marketing. The agency serves a wide range of local and global clients,including Renault, Dabur, TATA AIG Insurance, Godrej, ITC, Reliance,Idea and Hero MotoCorp.
Law & Kenneth Chairman and Managing Director, Praveen Kenneth, will manage the new entity in the same role. He will join the Saatchi & Saatchi Asia-Pacific board and will work directly into Chris Foster,Chairman and CEO of Saatchi & Saatchi Asia-Pacific. Praveen Kenneth
was CEO of Publicis India from 1999-2003.
The Law & Kenneth management team will assume the management operations of Saatchi & Saatchi India (L&K Saatchi & Saatchi), creating a strong value proposition combining the best of both agencies.
The senior management team of Law & Kenneth including, Anil S. Nair (CEO and Managing Partner), Sandhya Srinivasan (Chief Strategy Officer and Managing Partner) and Anil K. Nair (CEO Digital and Managing Partner) will continue their respective roles in the new entity.
Law & Kenneth's CFO Vijay Agarwal will report to Johann Xavier,Regional CFO for Saatchi & Saatchi Asia-Pacific.
Maurice Lévy, Chairman and CEO of Publicis Groupe, states, "We are excited to be adding the breadth and depth of talent and resources of Law & Kenneth to the Saatchi & Saatchi network in India, a growing and important market for Publicis Groupe as a whole. Praveen has built an impressive network throughout the country, one that will provide a heightened added value and amutually beneficial relationship for both existing and future clients. We are glad to be welcominghim back into the Publicis Groupe family."
Chris Foster continues, "Law & Kenneth brings an ideas-driven entrepreneurial spirit and a comprehensive range of services to Saatchi & Saatchi, including advertising, design andimportantly a strongly integrated digital presence with its digital business Digital Law & Kenneth.The Saatchi & Saatchi global network is dedicated to strengthening its focus in Asia-Pacific, hometo 60% of the world's population and several vibrant economies. India is a lynchpin in this equation.We believe that with our combined knowledge, skills and creativity, nothing is impossible in this country and this market."
Praveen Kenneth states, "Law & Kenneth was born out of passion and has always focused onadding value to client brands and to the lives of people we touch every day. This has helped usbecome the largest independent agency in India in just over 10 years. Our story is an example ofthe Saatchi & Saatchi spirit of Nothing Is Impossible. The combination of Law & Kenneth's stability,size proven success and experience in India's dynamic market place, together with Saatchi &Saatchi's iconic status and mystique, results in a creative powerhouse that is L&K Saatchi &Saatchi. Success for us will be to use the philosophy of Lovemarks to win the hearts of Indian consumers and grow our clients' brands and reputations."
This acquisition follows those of Beehive into Publicis Worldwide in October 2013 and Neev into Razorfish earlier in 2013. The formation of L&K Saatchi & Saatchi is the next in a series of steps the network is undertaking to restructure its India operations and optimize the massive potential for growth present in the market. Publicis Groupe counts today 10 global networks present in the Indian market (Publicis Worldwide, Saatchi & Saatchi, Leo Burnett, BBH, Starcom Mediavest Group, ZenithOptimedia, DigitasLBi, VivaKi, MSLGROUP and PHCG) combining over 3,000 professionals.
Tags: BBH DigitasLBi largest independent Indian advertising and digital agency Law & Kenneth Leo Burnett MSLGROUP and PHCG Publicis Groupe Publicis Worldwide Saatchi & Saatchi Saatchi & Saatchi India Starcom Mediavest Group VivaKi ZenithOptimedia