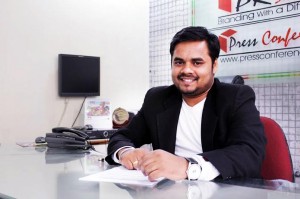 New Delhi :PR Solution has commenced its Kuala Lumpur and Penang Malaysia operations .A release said that the organisation is getting encouraging response from private as well as public sector.
The company  is now adopting the "Look East Policy" as part of its expansion strategy. It has also recently launched a Portal on NRI vision.
PR solution has successfully organized over 300 press conferences for 100 plus clients coming from diverse sectors such as education, industry, healthcare, automobile, and retail. It promises to bring world class branding yet cost effective solutions at the doors of such aspiring entrepreneurs of India and Malaysia.
S. Vijay Kumar ,  Global  CEO, PR Solution , says "We have penetrated in this region looking into the future prospects of Malaysia becoming a key player for future ventures and the investor friendly environment. The economic transformation programme by the Malaysian government shall lift the economy manifold".
He also added that "The global market is now heading towards the South East Nations and the future Trade & Investment focal point shall be the nations of South East Asia. It is among the most promising regions across the globe".
Mahesh Kumar , Vice President HR & Communication , PR Solution  has quoted, "With the rapid growth pace of South East nations, Malaysia in particular is emerging as a hub of future trade ventures. A rapidly emerging market shall enhance the demand for skilled professionals & Malaysia shall be the next destination for such professionals''.
The company has its own Press Conference Portal to cater to the ever growing needs of its clientèle. The Portal facilitates online booking of Press Conferences. The portal is considered to be among the firsts in the country. PR Solution has been in the forefront of providing Public Relations, HR and Digital Media services to its clients.
PR delivers the brand communication strategies to its clientèle and with its understanding of the media landscape; it assists its clientèle in its positioning which it requires. The sustained brand equity, thought leadership & communication strategies it provides, assists its clientèle in defining and engaging with the market pro actively & effectively.
Tags: Kuala Lumpur Malaysia operations Penang PR Solution press conferences