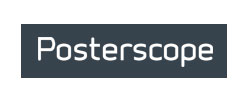 Posterscope India truly proved how outstanding OOH as a medium can be at the recently concluded 2nd Asian Customer Engagement Forum & Awards.
The awards were held at ITC Grand Central Hotel, Mumbai an initiative and award which aims to honor the best practices in consumer engagement undertaken in all Asian sectors including countries such as India, Sri Lanka, and GCC countries. The award evening it rained recognition for Posterscope India, as the agency walked away in glory with five awards, two Gold awards, two Silver awards and a Bronze.
They won two Golds in 'Excellence in OOH – Innovation & Effectiveness' for Philips LED campaign and Philips Valentine campaign respectively – Philips India. Two Silvers for 'Excellence in OOH –Innovation & Effectiveness' for Philips Valentine and Philips LED respectively and a Bronze for 'Excellence in OOH – Innovation' for Philips HDL.
Commenting on the win, "Out-of-Home is the largest canvas of creativity one can get to explore their imagination at Posterscope we do just that. Imagine, Innovate and execute Out-of-Home magic and these awards are but a recognition for the medium. We are thankful to the Jury, CEF and indebted to our clients who trust us, the medium and our ability to deliver excellence and encourage us with great vigor. The canvas can surprise you perennially, so I say make the most of OOH."
Posterscope works with a diverse set of clients across categories like Automobiles, Consumer durables, finance and lifestyle products. Posterscope India of a part of Denstu Aegis Network.
Tags: Asian Customer Engagement Forum & Awards ITC Grand Central Hotel Mumbai OOH Philips India Philips LED Philips Valentine Posterscope