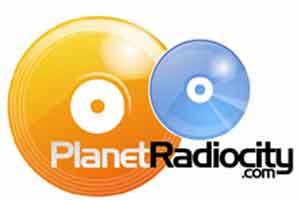 Mumbai: PlanetRadiocity.com is back with its flagship segment Boss' Top 5 – which profiles corporate hot-shots, in conversation with RJ Annie, on her show 'Wild Wild West' on Radio City Fun Ka Antenna.
The third season began with a fun interview with Ajit Jha, Director – Corp. Affairs & Communication, SABMiller India.
Boss' Top 5 brings out the lighter side of the corporate top bosses, as they share their personal thoughts, likes and dislikes, outside the board room. It has been one of the most off-beat shows on web radio, pioneering the concept, when it was launched 2 years back.
This year, Boss' top 5 introduces a new segment called First Flyers, presented by British Airways where bosses talk about their ideal inflight experience and what they really look forward to, while travelling long distances.
This season of Boss' Top 5 has already been receiving a robust audience feedback on Facebook and Twitter (@planetradiocity), with #MySongForMyBoss trending on Twitter the entire day!
The show has received wide appreciation, profiling important personalities like Sanjay Purohit - MD, Levi Strauss India, Debraj Tripathy -  MD, Mediacom, T Gangadhar, Managing Director - MEC India, Apurva Purohit - CEO, Radio City 91.1FM, Akshay Kumar - COO, UB Group, Natesh Mani - President, Sify Technologies and Paritosh Joshi - CEO, STAR CJ Network to name a few.
Tags: Bosses out of the Boardroom Boss' Top 5 planetradiocity Radio City Wild Wild West