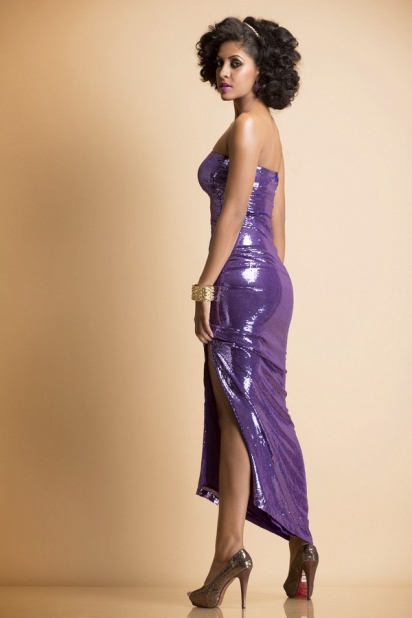 Percept Sports and Entertainment is all set to execute 'Fresh Faces 2013' an international modeling event in partnership with modelmanagement.com. Fresh Faces is an international modeling event which recognizes models from all across the globe which will be coming to India as New Faces 2013.
This is an era where the youth now looks to getting into the entertainment industry more than any other profession. Thousands of youngsters today want to become a model or an actor and look forward to opportunities such as this. Contestants will require to log on to the website & submit their pictures before 31st August and encourage their friends, families and well wishers to vote.
The popularity of candidates through voting across social media platforms will be an important criterion in selecting the contestants. These entries will then be shortlisted to 200, by an expert panel of judges comprising of the top names in India's fashion industry. These 200 shortlisted candidates will have to go through an audition in any of the 4 zones of India, through which 24 promising candidates (6 in each zone) will be finalized. These 24 finalists will then be brought to Mumbai and put through an extensive 4 day training program to prepare them for the grand finale in Mumbai on 27th September.
Fresh Faces, launched in 2010, is the global state-of-the-art modelling contest by modelmanagement.com, discovering the freshest model talent from around the world. This highly acclaimed contest was the world's first to combine online voting, social media promotion and live events with a major modelling web 2.0 community. The Fresh Faces contest finals take place in prestigious and fashionable venues across the world and previous events have been held in the cities of Paris, Berlin, Vienna and Amsterdam. The 2013 edition of Fresh Faces finals will be held in the breathtaking city of Barcelona. Currently it is active in 42 countries in 2013 and works in partnership with some of the best known international modelling agencies in the various countries, such as Esee, Central Models, Fotogen and ModelKarma, representing and discovering models including Isabeli Fontana, Claudia Schiffer and Sara Sampaio has a top-class panel of international expert judges to select the final winners.
Commenting on this, Savio Sequeira, CEO, Percept Sports and Entertainment said, "The increasing recognition of Indian Fashion designers and styles is making Brand India fashionable.  The Indian look is grabbing eyeballs not just on ramps in the country but also in the fashion capitals of the world. Why should Indian Models be left behind? Percept Sports and Entertainment is excited to come on board as partner with Model Management to kick off the India chapter of New Faces as part of the worldwide Model hunt contest 'Fresh Faces'. It's a fantastic opportunity for all those aspiring to be on the cover of a leading Fashion Magazine or walk the ramps in Milan – who can now make that dream a reality. Go on, Get discovered!"
Andreas von Estorff, Founder & CEO - modelmanagement.com adds "We are very excited to start this global modelling contest in India with our partner Percept. There is so much great undiscovered talent in India and we believe that the demand for Indian models will increase dramatically within the next years, placing Indian Super Models right at the top with the Bollywood Stars or Cricket Players. The fashion and modelling industries will be scrutinizing India's New Faces at the Fresh Faces Grand Final in Barcelona where they will compete for a World title against models from other 40 countries.
"Having said that, beauty is everywhere and there is a 'long tail' demand for many different looks and modelling disciplines. We are not only targeting THE Supermodel. Together with Percept, we want to build the biggest Archive of Models and People for any kind of photo shoot or TV commercial. The demand for Models in Advertising in Media such as Websites, Print Magazines, Flyers, Brochures, Posters, Billboards and TV is huge and consistently increasing. So aside from nominating 2 winners, New Faces also gives many hopeful applicants the chance to find their place in the modelling industry", concludes Andreas.
Tags: Amsterdam Berlin breathtaking city of Barcelona Central Models Claudia Schiffer and Sara Sampaio entertainment industry Esee Fotogen Fresh Faces 2013 international modeling event Isabeli Fontana ModelKarma Paris Percept Sports and Entertainment Vienna