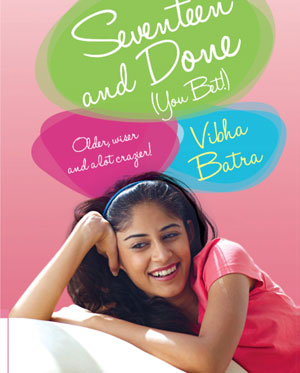 Penguin Books India recently launched its new imprint Inked for Young Adults.
With this novel idea and an imprint, Penguin wishes to encourage Young Adults from the age group of 13 – 21 year willing to take their next big step into the world of innovation and dive in the pool of knowledge it has to offer. This new initiative by Penguin Books India is a fresh idea to indulge youngsters to express their views and read new stories this summer.
The site (penguininked.com)with dynamic content that caters to its users with fascinating information. An intriguing blend of awareness and fun is offered to avid readers. In addition to the interactive website, a dedicated Facebook Community, a Twitter handle are being utilised to encourage its young readers to participate in the INKSTER hunt, first-of-its-kind is an opportunity for young adults to express their creativity in all forms, be it singing, dancing, art, and of course writing.
A young adults' mind is a cultivator of ingenious thoughts filled with the will to express to the world. Penguin desires to turn that will and motivate them through this campaign. The site gets you hooked instantly and the reader is left with no other choice but is enthralled by the abundance of experiences that simply enhances ones learning process. Inked and Inkster have received a massive response from the target audience. Over 20,000 young adults have already registered themselves with INKED and have discovered a unique platform to express their creativity.
Penguin India wishes to take a step beyond the world of books and engage its readers with the latest trends, fresh new music and art that is captivating enough to get them thinking.
Penguin with its Inked imprint provides its readers with an exciting door into the world of creativity. It guides its audience to set their imagination free, help them realize their dreams and most importantly give words to their thoughts. Penguin Inked is not just a platform, it's a stage where youngsters can unleash their thoughts and express individual views.
As INKED gears up to capture the imagination of YA readers across the country, Andrew Phillips, CEO, Penguin Books India, said, "Everyone at Penguin India is delighted to be launching our new YA imprint, Inked. This category has grown enormously in the last few years around the world, and it's a great opportunity for us to bring exciting stories to a broad audience, hungry for good books. Inked will offer original and fresh writing across different genres and formats and is an important addition to the Penguin India catalogue."
The inaugural titles of INKED include the following. Eliza Crewe's cracked — the first book of the gripping Soul Eater trilogy is a thrilling tale of the war between good and evil. Karma by Cathy Ostlere, is the story of how a young girl facing the demands of two cultures endures personal tragedy yet learns forgiveness, acceptance and love. Another great addition to the list is Vibha Batra's Seventeen and Done (You Bet!) with high school, romance, fashion, friendship, longing and everything which makes a teenager's heart grow fonder.