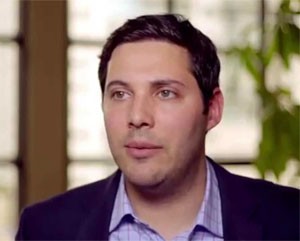 The New York Times Company has announced that Clay Fisher will join the company in the new role of senior vice president, consumer marketing.
Fisher, who joins The Times from DIRECTV, will be responsible for managing all subscription revenues for The Times's multiplatform products and services. He will report to chief revenue officer, Meredith Kopit Levien, effective July 13, 2015.
In making the announcement, Ms. Kopit Levien said, "Clay has a proven track record of creating long-term, sustainable growth strategies, particularly in integrated digital marketing, content and product management. A proven leader and creative problem solver, Clay will step in to supervise an already strong consumer marketing team and will help to accelerate subscription growth across our vast product portfolio, including The Times's print and digital subscription business. We've seen great strength in our digital subscription business in particular, most recently with 20% year-over-year subscriber growth in the first quarter of 2015."
Fisher will join The Times from DIRECTV where, since early 2014, he led its digital marketing and media group, responsible for driving enterprise revenue and retention as vice president, digital marketing & product management. He joined DIRECTV in 2011 as director, head of digital marketing & e-commerce.
From 2009-2011, Mr. Fisher led global digital marketing and traffic acquisitions for a startup within Travelocity. He spent four years at Monster Worldwide from 2005-2009, most recently as global director, search marketing, and was managing director of Intellitraffic, Inc., a boutique online marketing consulting firm he founded in 1998.
Mr. Fisher received a Master of Science degree in Technology Management from Columbia University in 2009 and a Bachelor of Business Administration in Marketing from The George Washington University in 2000.
Tags: Clay Fisher The New York Times Company