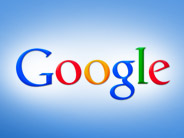 Mumbai: With over 99 million urban Indian users now active on the Internet, financial services need to adopt a new approach to engage and serve the needs of the digitally savvy customers. This was revealed today in a report compiled by Google India on the financial service industry by combining the Google search trends in India and an independent research report conducted by TNS Australia on the influence of Internet on the purchase decision of financial products by Indian Internet users.
According to the report, online medium is the most preferred source of information for Internet users with over 2/3rd of all Internet users using online sources when researching for financial products. During the online research phase, over 66% of the Internet users who were in the market to buy financial products changed their mind about the product and brand. The influence of the internet research was the highest for Loans (75% home loans, 73% personal loans) followed by Insurance (motor insurance 70%, health insurance 70% and life insurance 69%).
The report also revealed that during the research process - Internet plays an important role at various stages of the buying process with over 42% users saying they became aware of new products and brands, 58% said that Internet helped in their initial research and over 62% used Internet for intense research before deciding on their final purchase. While the final purchase of the product or service is still done offline - Internet research influenced 2 out of 3 applications - with 24% users buying/applying online, 70% applying offline and 38% buying offline influenced by online.
Speaking at the launch of the report, Rajan Anandan - Managing Director & VP Sales & Operations, Google India said, "India today has over 137 million Internet users, and a very high percentage of those users are urban users (99 million) with high disposable income. Given the reach of Internet to high value customers and its influence on the decision making for financial products - we believe that financial services can create significant value by innovating on the digital medium and adopting an 'online first' approach to serve the needs of the digitally savvy customers."
The total search volume for finance related queries are growing at over 43% yoy on Google. On searches coming from desktop - banking related queries account for over 73% of the total queries and is seeing growth of over 45% yoy. The report also highlighted the increase in usage of mobile phones to surf the Internet for finance related information, with mobile queries on Google search growing 3 times faster than the searches coming from desktop. Further 1 out 10 finance related queries in India, comes from mobile. In terms of percentage growth for search queries coming from mobile phones (banking queries grew at 85% yoy, investment related queries grew 105% yoy and insurance queries grew 75% yoy). Investment related queries in the mobile space are also the biggest category by search volume in the finance vertical.
Study Methodology: The report was compiled by combining insights from Google search internal query analysis tool and an research conducted by TNS Australia.
Online research conducted by TNS Australia - Respondents base 1006, Internet users in India in the age group of 18 to 60 years. Male: 70% & Female: 30% from 19 cities - covering top 8 metros and tier 1 cities. Google Search internal tool: Search Query analysis for the year April 2011 till March 2012 both desktop and mobile search queries.