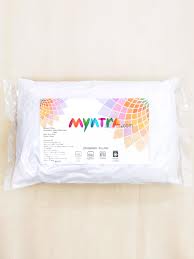 Myntra.com has announced its exclusive partnership with Fashion Design Council of India (FDCI) for the Wills Lifestyle India Fashion Week (WIFW) 2014 as the official Online Fashion Partner.
As part of the association, Myntra.com's team of fashion experts will provide regular update on the event including exclusive backstage glimpses, designer interviews, video features, model diaries and video highlights directly from WIFW.
Myntra.com will also present the most sought after fashion show of WIFW 2014, showcasing India's first International Woolmark Prize winner and ace designer - Rahul Mishra. The affair will feature the designer's latest Autumn Winter Collection 2014 on March 27, 2022 at Hall 18 from 9:30 PM onwards.
Through this exclusive association, Myntra.com aims to provide the best platform for the finest fashion design talents in India and promote their riveting collections, while creating mutually beneficial tie-ups and expanding the fashion market in the country.
Speaking on the tie-up, Mukesh Bansal, Co-Founder and CEO, Myntra said, "We have always believed in creating incredible experiences around the brand and this association will further our positioning of being the go to destination for fashion. Being the official Online Fashion Partner for WIFW 2014, we look forward to a range of opportunities for collaboration with the many talented designers associated with this prestigious event and connect them with fans on our extensive platform."
Tags: Autumn Winter Collection 2014 Myntra.com Online Fashion Wills Lifestyle India Fashion Week