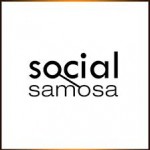 The tracker is designed for real time data analysis of data, collated from all across the web as well as most popular social media platforms like Facebook, Twitter &  Youtube using Konnect Social, a leading web data analysis company.
Speaking about the tracker Ankita Gaba, co-founder Social Samosa.com said "As we inch towards the election season, we can only expect the buzz around it grow louder and louder. And this Live Election Tracker is what will break through all the clutter and keep you updated on what is hot with politics in the digital world. Real-time and dynamic, it will showcase the great Indian political dance unfold right in front of your eyes, live!"
"We thought that with so much noise happening around the elections on social media it would be great if we could keep a tab on it on a single platform. Whether you are a politician, journalist, or someone who just wants to keep a track of the latest happenings in the world of social media and politics, the Election Tracker is your answer" added Aditya Gupta.
Real-time data analysis - We know how crucial real-time data is when it comes to politics. And we realize that social media is a dynamic platform where drastic changes can happen in a few moments. This is what fueled our idea to devise an Election Tracker that will dynamic and real-time.
Comprehensive Tracking - The Election Tracker will be collating data from all across the web as well as social media platforms such as Facebook, Twitter & YouTube. We will be tracking mentions from every party (to begin with, we have added Congress, BJP & AAP) and politician associated with the parties and share the data with you.
Relevant Data - Apart from tracking simple stats such as the community size and the number of mentions, we will also evaluate how each of these parties are engaging with their audience and the sentiments associated with them. These data will offer you in-depth insights about the social media presence of these parties.
Graphical Representation - We want to keep the Election Tracker simple for everyone. The graphs and charts are easy to understand and you can gather insights from them in no time at all.
Reports and Reviews: Apart from the tracker SocialSamosa.com will be sharing various reports and reviews with expert opinions from Founder of Social Rajneeti, which is a is a division of InnoServ Digital which offers innovative digital marketing solutions for the online reputation management and promotional needs of politicians.
Tags: Facebook Live Election Tracker MTS social media platforms SocialSamosa.com Twitter YouTube