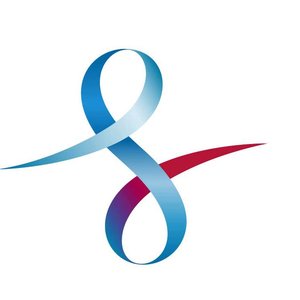 Shanghai: MSLGROUP, Publicis Groupe's strategic communications and engagement consultancy, was named the 'Best Corporate Consultancy in the World 2013′ by The Holmes Report, one of the most authoritative commentators in the communications industry.
The recognition is a testimony to the consultancy's strengths in helping its clients establish, protect and expand their business through strategic reputation management and corporate advisory practices.
Paul Holmes, editor of The Holmes Report, said of the award, "MSLGROUP has quietly pulled together one of the most formidable corporate capabilities in the world…providing an impressive range of financial communications and corporate and public affairs counsel." This highly prestigious acknowledgment comes within weeks after The Holmes Report appointed MSLGROUP as 'Asia-Pacific Consultancy of the Year.'
Glenn Osaki, Asia President, MSLGROUP, said: "In Asia, more and more of our clients are turning to MSLGROUP for higher value communications advisory. This has given us the opportunities to provide counsel beyond communicating a business strategy but for the shaping of it. To ensure that we stay close to our clients' business, we have focused on strengthening our Strategic Communications Advisory in Asia, including investing to ensure that we have the strongest talent in public affairs and government relations in China, India and Singapore, as well as establishing our regional Financial Communications practice in Hong Kong in 2012."
Highlights from MSLGROUP in Asia include multiple high-level and cross-market advisory work across the region for clients including P&G, Coca-Cola, Walmart, Business Software Alliance, and Invest in France Agency. MSLGROUP is playing a large role to provide integrated communications for leading companies in India, including Dell and United Technologies (UTC). The China team regularly advises C-suite executives on all issues related to communications with significant impact on business strategy, including its 15+ year client, IKEA. Since 1997, Genedigi Group in China has been providing strategic public affairs and corporate communications counsel to a large number of Fortune 500 companies and Chinese firms.
On the global scale, examples of MSLGROUP's world-class advisory includes its strategic corporate counsel for UTC across its diversified aerospace and building systems industries, which has helped UTC to become one of the most admired companies in the world; a 15-market thought leadership and public affairs campaign for the World Gold Council; Kekst's work on the American Airlines bankruptcy and subsequent merger with US Airways; reputation and issues management for Google in Germany and Italy; and CNC's work on the Vodafone/KDG takeover and Lufthansa's sale of BMI to British Airways.
Olivier Fleurot, CEO of MSLGROUP commented, "We have long believed in the power of a holistic and truly global group offering that is based around the expertise of best-in-class regional entrepreneurs.  Knitting these units together with our dynamic teams in the fast-growing economies of India and Brazil is providing us with a leading edge for our clients worldwide today."
Tags: engagement consultancy MSLGROUP Publicis Groupe's strategic communications