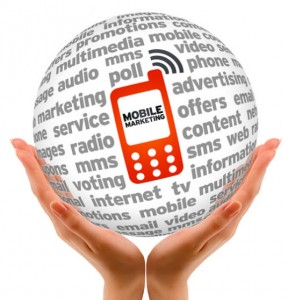 Mobile advertising accounts for the biggest share of total mobile marketing spending, at just under 50% of expenditures this year, or $4.87 billion—a share that will hold relatively steady through 2015. eMarketer estimates higher US mobile ad spending, projected to reach $7.3 billion this year.
There is no question that as mobile and tablet advertising help companies achieve their brand goals, and thereby drive sales, it is spurring bigger outlays. InsightExpress found that in 2013, mobile and tablet advertising got strong results across brand health metrics, raising ad awareness, purchase intent and brand favorability. Tablets performed particularly well.
Breaking down how companies are apportioning their mobile advertising dollars, the mobile web will see the greatest share of money spent, as brands work to mobile-optimize their sites. In 2013, the MMA predicts companies will invest $3.16 billion in the mobile web, translating to about two-thirds of spending. By 2015, that share will drop down to 58%, as mobile apps get significantly more investment.
Dollars spent on mobile apps will rise by 158% between 2013 and 2015, according to the MMA, to reach $3.26 billion in spending in 2015.
Spending on mobile marketing keeps rising, as brands learn the power of reaching consumers on these devices, and consumers become increasingly mobile-first.
The Mobile Marketing Association (MMA), in partnership with IHS Global Insight, studied US mobile marketing expenditures and their impact on sales for the "Mobile Marketing Impact Study," released in May. The study found that this year spending on mobile marketing—including mobile advertising, mobile customer-relationship management and mobile direct-response marketing on nonmobile media—will reach $10.46 billion. By 2015, spending on the channel will approach $20 billion.
That spending will translate to an economywide impact of $216.9 billion in sales in 2013, according to the MMA's projections, rising to $401 billion in sales in 2015, a ratio of about $1 in mobile spending to $20 in sales, also known as the marketing impact ratio (MIR). The study noted the seeming lack of diminishing returns for mobile investment. As companies spent more money on mobile marketing, their MIR did not decrease.
Image courtesy: thinkink.wordpress.com
Tags: brand lift Mobile Marketing Spending