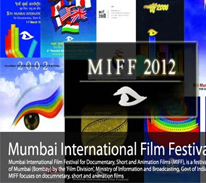 Entries have started pouring in for Good Pitch², a documentary pitching forum to be launched in India at the Mumbai International Film Festival for Documentary, Short and Animation Films (MIFF) to be held in February 2014.
Good Pitch² will be launched in Mumbai by the Indian Documentary Foundation in partnership with Films Division, India and Kerala State Chalchitra Academy. It is a project of The Britdoc  Foundation in partnership with The Sundance Documentary Film Programme and the Ford Foundation.
By bringing this project to India, documentary film-makers will get an opportunity to present their projects on an international platform and get recognized for their work and contribution. Partners participating in this forum will include TV channels, media companies, foundations, NGOs, charities and such other organisations from around the world. This is expected to bring about a mass change in the social and behaviour change through this medium.
Needless to say, a good pitch will lead to newer sources of funding, international recognition, access to organisations, research and experts, archives and lobbying.
Good Pitch² Mumbai will be held on Sunday, 23rd February 2014 as part of the Mumbai International Film Festival. Filmmakers can submit their projects from now until August 5th.
For more information please contact: Sophy Sivaraman, Director, Indian Documentary Foundation: sophy@indiandocumentaryfoundation.org or Nick Ware International Director, IDF nick@astermedia.co.uk
Tags: Documentary documentary pitching forum Good Pitch2 Mumbai International Film Festival Short and Animation Films