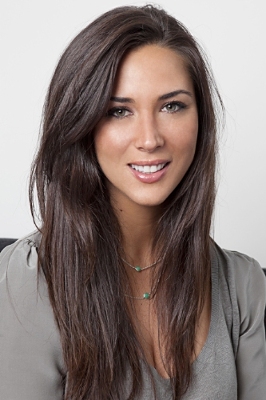 MediaBrix, the industry leading ad platform that delivers high-performance marketing solutions that create emotional connections between brands and humans, today announces the promotion of Magali Merat, from Vice President of East and Midwest Sales to Senior Vice President of National Sales.
Merat joined MediaBrix the same year it was founded in 2011 as Executive Director of Sales, and was one of the first ten employees. Since becoming VP of East Coast Sales, Magali's purview quickly expanded across the country, where she demonstrated her leadership and strategy skills in growing MediaBrix through substantial sales relationships with key agencies and directly with brand marketers.
Before MediaBrix, Merat served as the Pacific Northwest Director of Sales at appssavvy, an in-app ad company.  Previously, she also served as an Account Manager at Newsweek and other Time Inc. digital properties. Merat has a proven track record of developing innovative digital, social and mobile advertising campaigns for top brands including T-Mobile, Microsoft, Coca-Cola, General Mills, Samsung, and dozens of others.
To fill Merat's open position, Senior Director of Sales Seth Bacharach, who has been with MediaBrix since 2012, has been promoted to Vice President of East Coast Sales. Seth has more than 15 years of experience in sales, having served as Sales Director at Smartclip, Senior Account Executive at both Turn and ScanScout, along with Director of Sales at Peer39 before joining MediaBrix.
MediaBrix also promoted Melissa Beck from Senior Sales Director to the Vice President, Client Development, where she will continue to work with brands like BMW, Capitol One, MTV among others directly. Beck, who is a founding team member of MediaBrix since 2011, will primarily focus on building relationships with brands located along the eastern seaboard.
"We are extremely fortunate at MediaBrix to have such a highly skilled and passionate team in every aspect of our business, including stellar sales executives like Magali and Seth," said Ari Brandt, CEO and co-founder of MediaBrix. "MediaBrix is dedicated to the career and personal growth of our employees, who are in turn dedicated to the growth of our firm and fulfillment of our mission to emotionally connect brands and humans across digital platforms."
Since its founding in 2011, MediaBrix has grown from a team of six to more than 70 employees, including an industry-leading management team with deep roots in innovation in the branding and ad-tech space.
Source:PRNewswire
Tags: connections between brands and humans high-performance marketing solutions Magali Merat MediaBrix