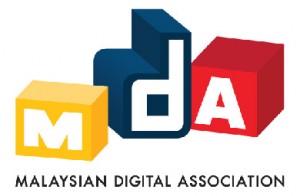 Kuala Lumpur: Malaysian Digital Association (MDA), the apex representative body for Online Publishers, Advertising Agencies and Digital Service Providers in Malaysia, today announced that comScore, Inc., a leader in measuring the digital world, has been appointed as the Official Internet Audience Measurement currency for Malaysia.
Following a multi-stage review process that included two other audience measurement providers, comScore was chosen as a result of its reputation as the gold standard for measuring digital activity across the world. comScore's data and technologies offer a platform that will help Malaysian publishers understand, quantify and monetize their digital audiences. Advertisers and agencies will also be able to plan, analyze and evaluate their digital advertising campaigns using industry standard audience data.
The MDA and comScore will work together to establish an agreed measurement currency for the advertising market in order to promote the development of digital business in Malaysia. "As the first country in Southeast Asia to adopt a standardized measurement almost three years ago, the MDA believes that an official audience currency is key to continued market growth and maturity," said Serm Teck Choon, MDA's measurement council head. "After a detailed process, we chose comScore due to its large local panel as well as its acceptance and usage by media agencies in Malaysia," he added.
Joe Nguyen, Senior Vice President of APAC at comScore said: "We are pleased to be selected as the official internet audience measurement currency for Malaysia. We're committed to working closely with the MDA to provide the Malaysian digital media industry a more comprehensive and accurate online audience measurement framework based on comScore's proprietary Unified Digital Measurement methodology, which effectively combines panel and census data for advanced person-based measurement."
As part of this agreement comScore will work with the MDA to produce regular industry statistic reports and joint studies. comScore audience analytics packages will also be offered to MDA members at preferential rates.
Tags: advertising agencies comScore Digital Service Providers in Malaysia Inc. Internet Audience Measurement currency Malaysian Digital Association MDA Online Publishers