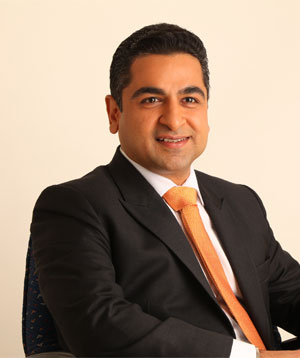 New Delhi: LinOpinion Public Relations, India's leading public relations consultancy announces several new business wins across key sectors including education, real estate and retail.
Some of the prestigious brands that have chosen LinOpinion as their preferred communications partner include Shapoorji Pallonji Group, Narsee Monjee Institute of Management Studies (NMIMS University), ScribeTECH, Herbalife, ATS Infrastructure, Rapid Metrorail Gurgaon, NEC India Pvt. Ltd., Merino Industries, Isenberg, Poddar Developers, Wadhwa Group, Rio Tinto Diamonds and ITC Grand Chola.Apart from these, the consultancy has also added three more channels - Discovery Kids, Discovery Science and Discovery Turbo from Discovery Networks Asia-Pacific (South Asia) bouquet and will now represent its seven channels in the country.
LinOpinion has been winning new business at a scorching pace as part of an overall growth strategy.  To further boost its ambitious plans, LinOpinion has also brought on board senior talent from the industry and widened its reach to new cities which the agency has identified as important news hubs.
Commenting on the new business winsAmeer Ismail, Executive Director, Lowe Lintas & Partners, says "We have started the year on a high, partnering with some of the best brands and are very bullish about keeping up the momentum. At LinOpinion, we follow a solution-focused approach and often advise clients to adopt a strategy,apart from traditional PR. It is our ability to bring creative solutions beyond the obvious and executing our ideas with maximum impact that has set us apart in the industry. I am confident that the quality of our work will bring greater business success."
Kavita Lakhani, President, LinOpinion and Executive Vice President, Lowe Lintas& Partnersadds, "What's worked for LinOpinion is our ability to preempt the client's needs and interpret the brief perfectly.  We believe in creating simple, yet impactful campaigns that are rooted in key consumer insights.  Also, another factor that's fuelled LinOpinion's new business roll is our strong base of happy,satisfied clients who continuously refer us to others.  Our biggest reward is the respect and recognition that we get from our clients for delivering work that meets their marketing challenges and ensure the necessary returns on investment."
Tags: ATS Infrastructure Discovery Kids Discovery Science Discovery Turbo Herbalife Isenberg ITC Grand Chola LinOpinion Public Relations Merino Industries Narsee Monjee Institute of Management Studies NEC India Pvt. Ltd. NMIMS University Poddar Developers Rapid Metrorail Gurgaon Rio Tinto Diamonds ScribeTECH Shapoorji Pallonji Group Wadhwa Group