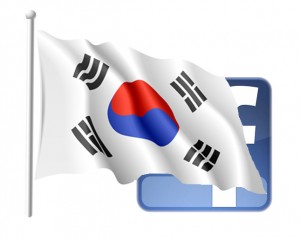 eMarketer estimates that social networking overall will reach 64% of internet users in South Korea this year, suggesting that there is a blind spot among companies in the country about where else they could be connecting with consumers.
The commitment of South Korean organizations to Facebook is striking considering that Facebook is strong but by no means dominant in the country. eMarketer estimates that 6.4 million of South Korea's 24.6 million social network users will be on Facebook in 2013, accounting for roughly 17% of the country's internet users.
Perhaps Facebook's mobile and media capabilities are part of its appeal to companies and institutions. When asked about the most important trend affecting their social media plans in 2013 in South Korea, mobile PR strategy and multimedia content were the two most widely cited issues.
Korean organizations have been ramping up social media spending, and the focus is still on Facebook. According to a February 2013 study conducted by KPR Social Communication Research Lab, 87.1% of companies and public institutions surveyed said they were on Facebook, more than were on any other social media platform.
Next most popular with South Korean companies were blogging platforms, which 79.1% had adopted. Otherwise, however, Korean organizations largely shunned Korean-based social networks: Fewer than 15% of respondents had adopted either me2day or Kakao Story. Other US-based services besides Facebook were considerably more popular, including Twitter (66.1%) and YouTube (42.6%).
Tags: Facebook Social Networking South Korea South Korean organizations